2016 Honda Accord Caught Testing, Launch By November
Honda has been caught testing its latest generation Accord on the streets of Gurgaon. The car that was showcased at the 2016 Auto Expo, is expected to be launched this festive season.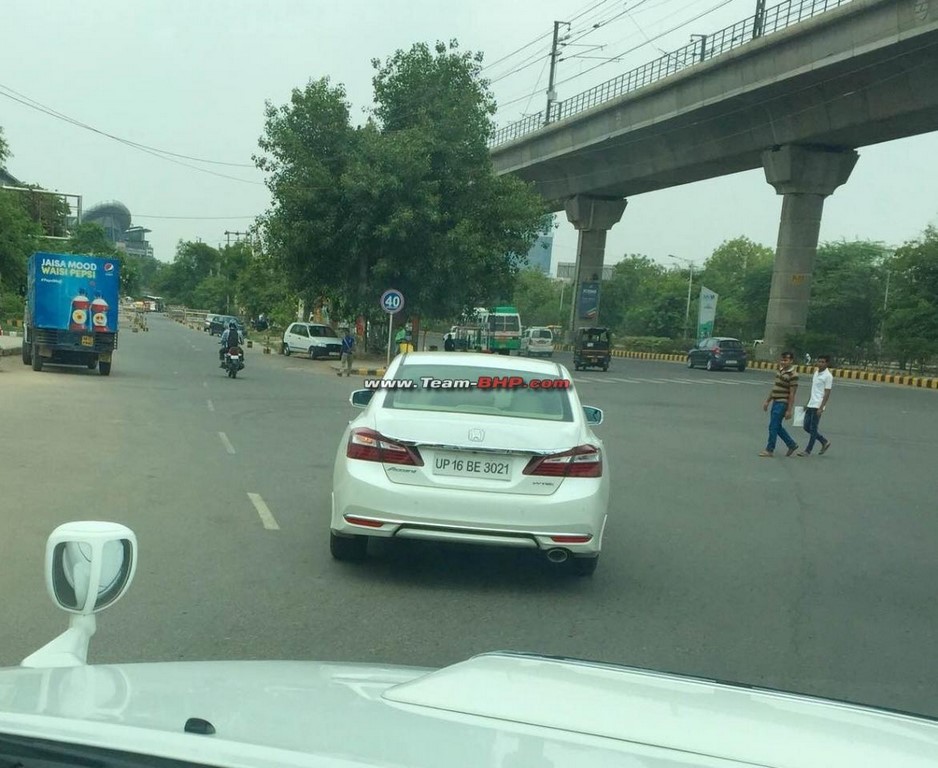 Honda has started testing the ninth generation Accord, and a test mule was spotted on the streets of Gurgaon. The test mule did not carry much camouflage and the image reveals the rear design of the car. While no official launch date has been given by Honda, it is safe to assume that the car will be launched by this festive season.
The 2016 Honda Accord gets an updated design over the car it replaces. While most manufacturers are going for edgy in-your-face designs, Honda has chosen the other route, and gone for a slightly tamer look at least at the rear. The car still looks futuristic due to the LED setup, but the design is much better integrated with the overall body style as compared to the last iteration.
The front gets a thick chrome grille which has become a signature Honda trait for its newer designs. The headlights are now sleeker and have LED detailing that give it an upmarket look. In profile, the Honda Accord looks quite sporty.
The 2016 Honda Accord being tested is a petrol variant which might be powered by a 2.4-litre, 4-cylinder engine with an output of 185 HP of power. This will come mated to a 6-speed manual, or a CVT automatic gearbox with the same number of cogs. Honda may also choose to launch their 2.0-litre hybrid power-train, which makes a combined power of 196 HP, and comes mated to a 6-speed e-CVT gearbox.
The hybrid, if launched will compete against the Toyota Camry Hybrid, while the normal car goes against the Skoda Superb, Toyota Camry and the upcoming new Volkswagen Passat.
2016 Honda Accord
– Honda has been caught testing the ninth generation Accord in India
– The car gets an updated look with futuristic styling
– It is expected to be launched by this festive season by November
– The car will rival the Toyota Camry, Skoda Superb and the upcoming new Volkswagen Passat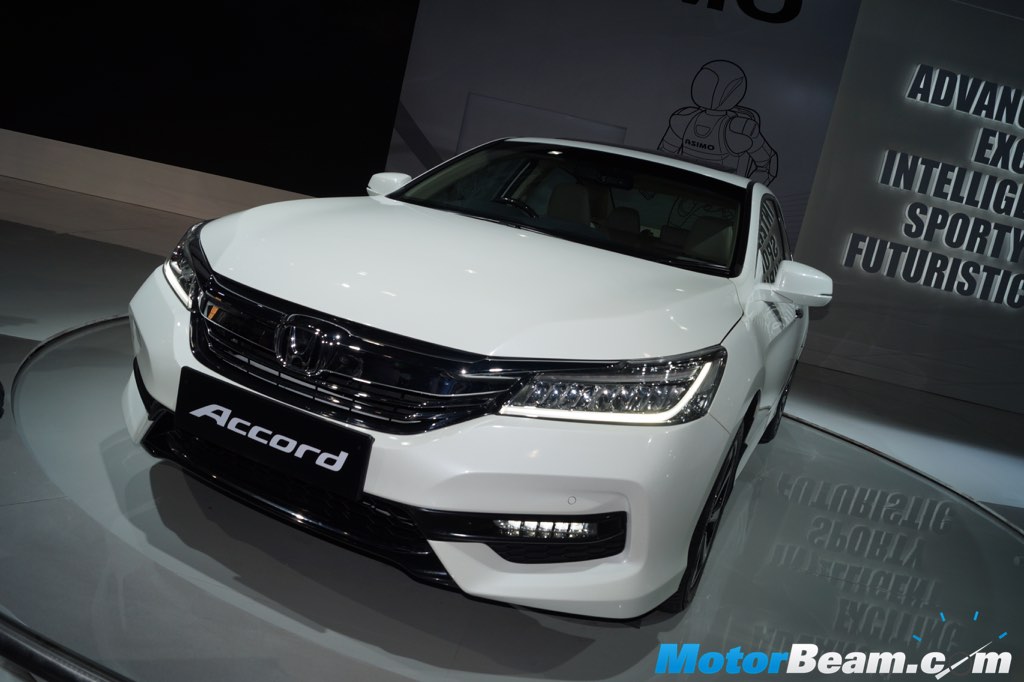 Spy Image Source – Team-Bhp.com