Honda US Unveils New 2013 Accord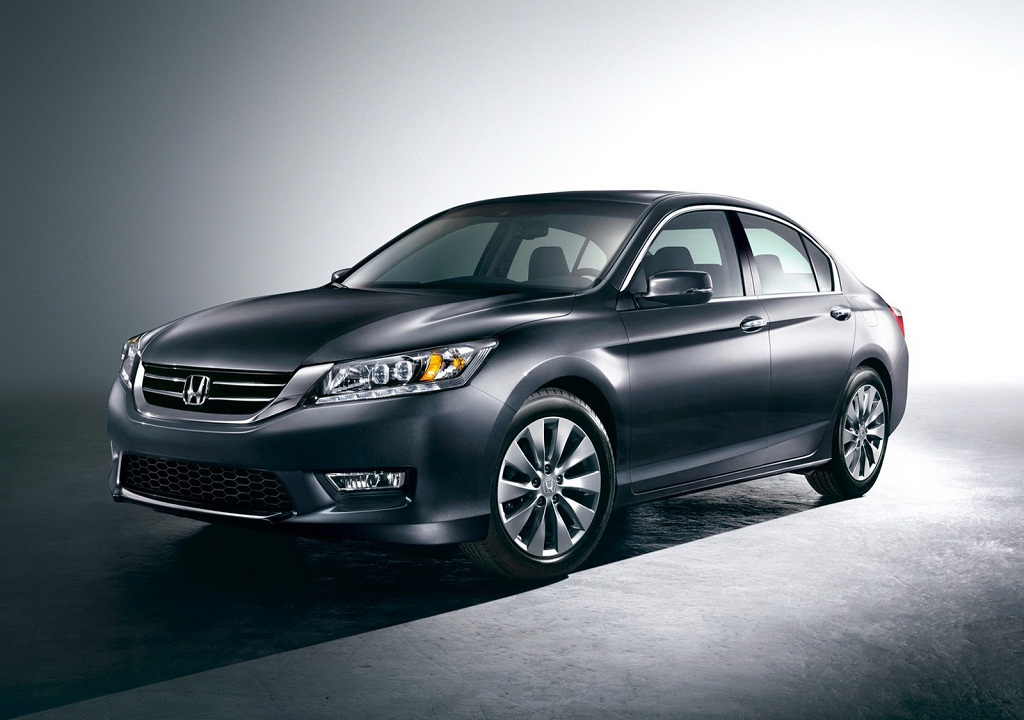 Honda has officially unveiled the images of the production version of its ninth-generation Honda Accord sedan. The same will hit the dealerships anytime this fall. Although the traditional Accord styling is apparent from the images, it has its own set of new features that sets it apart from its previous versions. First and foremost, the 2013 Accord will offer more space for both the passengers and the luggage when compared to its previous versions. The overall length has been reduced which gives it a bit compact look and also improves the handling and driving dynamics. Although, not many details have been revealed by the company on the interiors of the car, it is expected to feature the all new LED daytime running lights, headlights and taillights.
"This car is the most sculpted and the most dynamic Accord yet, following Honda's long-held philosophy of 'man maximum, machine minimum," Vicki Poponi, Assistant VP, Product Planning, Honda America, said.
The 2013 Accord would also be the first one to debut the Honda's new Earth Dreams engines. The base version will be powered by a 2.4-litre 4-cylinder direct injection powertrain where as the bigger one would feature the 3.5-litre V6 which again is a direct injection powertrain. Although manual transmission is available for both, the V6 will also get a 6-speed automatic transmission whereas the 4-cylinder version would get the CVT. The 2.4-litre direct-injected (DI) engine produces a power of 181 HP and 240 Nm of torque. A plug-in hybrid model is also in lines. It will come with city driving range of 16-24 Km. The top speed it would attain is 100 Km/hr. The battery can be charged fully in just 4 hours using a 120 Volt charger. Use of a 240 Volt charger will bring down the charging time to 1.5 hours.