2016 Honda Accord Showcased At Auto Expo [Live]
Japanese automaker Honda has showcased the new Accord at the 2016 Auto Expo and the vehicle will be launched later in the year.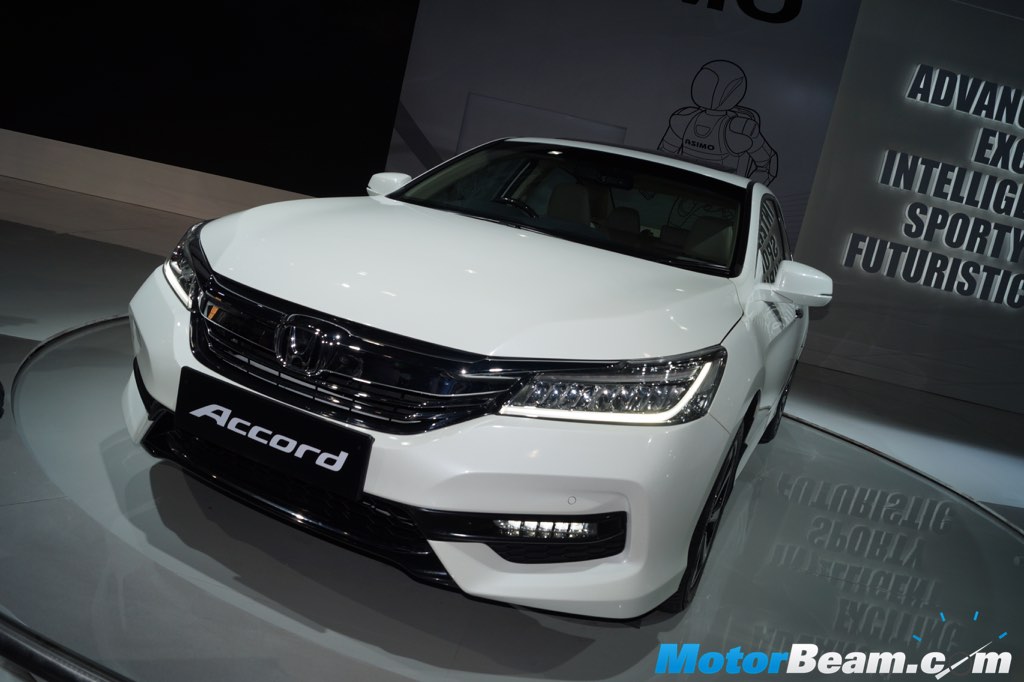 The Honda Accord was once a very popular D-segment sedan in India and the vehicle sold in very high numbers in our market. Soon after, a lot of competition started trickling in the market market and demand for the Accord started going down. The fact that a number of big SUVs and entry level Germans were available for the same price range meant that Honda had to finally discontinue the vehicle from our market.
The Japanese automaker has now showcased the 2016 Accord here at the Auto Expo. The vehicle has got a lot of changes, both externally as well as internally and it is very much different from the older model that was sold in India. The front of the Accord gets the typical Honda face with a huge chrome grille lined up next to the familiar headlamps and striking bumpers. The side profile looks clean and reveals the length of the car while the alloys have a sport dash to them. The rear gets LED tail lights.
The interiors of the new Accord are loaded with features like Android Auto and Apple CarPlay, rain-sensing wipers, front and rear parking sensors, sat-nav and a lot of other safety tech. The Accord is powered by a 2.4-litre i-VTEC petrol engine and a 3.5-litre V6 petrol engine. Both the engines are offered with a 6-speed manual transmission or a CVT gearbox in global markets. The Accord will be launched in India later this year, competing with the Toyota Camry and Skoda Superb.
2016 Honda Accord
– Features like Android Auto, Apple CarPlay on offer
– Powered by 2.4-litre i-VTEC and 3.5-litre V6 petrol engines
– Will compete with the Camry and Superb