2016 Honda CB500F Makes Official Debut With Sharper Styling
The 2016 Honda CB500F gets styling tweaks similar to the new CBR500R with sharp lines and LED headlights while the transmission and suspension have also been tweaked.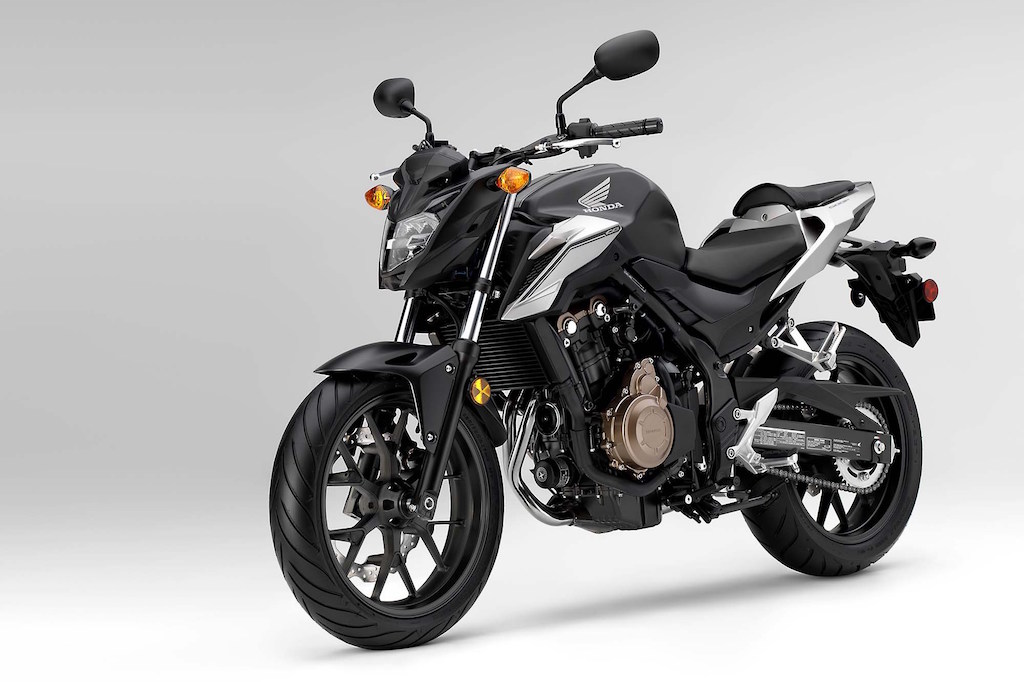 Having teased the model via pictures last week, Honda has now officially revealed the 2016 CB500F street-fighter at the 2015 EICMA Motorcycle Show in Italy featuring the sharp new styling. The revised CB500F is now in-line with siblings, the CBR500R and CB500X both of which were recently updated with the new design language for the 2016 model year and also gets mechanical tweaks for improved ride quality.
The 2016 Honda CB500F has a more slender looking profile thanks to the redesigned side panels, larger 16.7-litre fuel tank that now gets a hinged cap and a new tail section. The headlight cluster is sharper now and gets LED lights that are extended to the indicators and tail light as well. Also new on the 2016 CB500F are adjustable brake levers, aluminum passenger foot pegs, adjustable spring loaded front forks, redesigned shift drum for smoother gear changes, a new short exhaust muffler and new 'wave' style ignition keys.
Power on the 2016 Honda CB500F continues from the same 471cc twin-cylinder engine seen on the outgoing model and is tuned for 47 HP of power. The automaker will be offering the 2016 edition of the street-fighter in six dual tone colour options. In addition to the CB500F, Honda has also showcased the CBR500R and CB500X on display at its pavilion in EICMA.
Honda also revealed updates to its other middle-weight motorcycles including the NC750 as well as the new Montesa 4RIDE off-roader. Unfortunately, rumours of a CBR250R based CRF250 rally model did not materialise at EICMA this year but could make it to the show next year as an adventure version of the quarter-litre offering. Honda did convey that the CBR650F (sold in India) does get a new paint option – Matte Black Metallic/Candy Red but no mechanical changes. The F in Honda's nomenclature creates some confusion as both the CBR650F and CB500F use F with different meanings.