2016 Porsche 911 Launched, Priced From Rs. 1.39 Crores [Live]
The mad world of the 911 makes its way to India, as Porsche launched the 2016 range of 911s in India. The prices for the base Carrera variant start at Rs. 1.39 crores (ex-showroom, Maharashtra).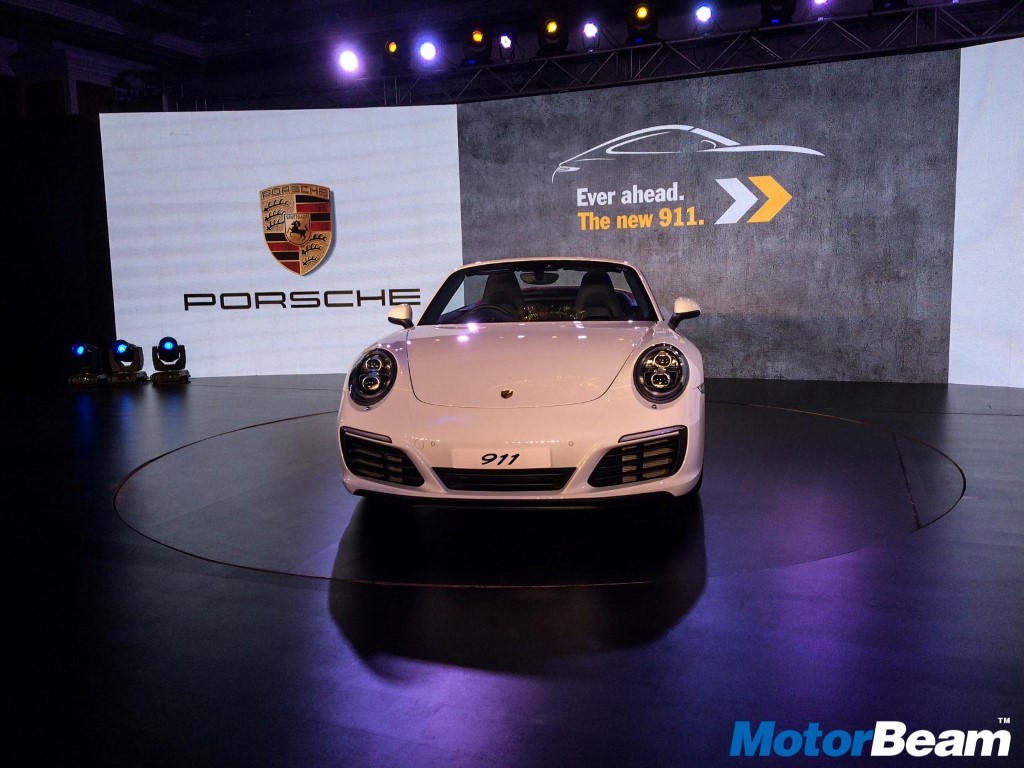 Porsche has launched the 2016 range of its legendary 911s and with prices starting from Rs. 1.39 crores (ex-showroom, Maharashtra) and Rs. 1.42 crores (ex-showroom, Delhi), you could almost call it a bargain, for what you get is something of a rare breed on this planet, a German with a sense of humour. The 911 family tree has remained majorly unchanged over the years, with the flat-six engine stubbornly remaining at the back. Nobody thought it would ever work, but fast forward to 2016, and these are one of the most sought after driver's cars, known for their one-of-a-kind feel.
In a welcome move, Porsche has launched the 2016 line up of its 911s in India. The new line-up, like every other year sees minor tweaks and changes to get the 911 formula that much closer to perfection. The models that have been launched in India include the 911 Carrera Cabriolet, the 911 Carrera S, the 911 Turbo and the 911 Turbo S Cabriolet. All of these cars were showcased at the 2016 Detroit Motor Show.
On the design front, the 2016 models have undergone subtle changes compared to the 1990 models (pun intended). Jokes aside, the 2016 Porsche 911 Turbo might just be one of the most beautiful 911s to grace our roads. The cars now look sharper and meaner with edgier character lines and tail lights. The vehicles also get redesigned headlights with LED DRLs, a new larger air dam, air intakes with dark chrome accents, and double fillets and side mounted air blades for the Turbo and Turbo S Cabriolet. The cars also get unique 20-inch rims for every model. On the interior front, the sports cars will get the new GT sport steering wheel and premium interior with leather trimmed sports seats.
On the mechanical side of things, Porsche has incorporated a new Porsche Active Suspension Management (PASM) system, Porsche Dynamic Chassis Control (PDCC), roll compensation and ceramic brakes. The cars are powered by a new Porsche 3.0-litre flat-six engine and the existing more powerful 3.8-litre flat-six for the Turbo and S models.
The Carrera produces 350 HP of power and 390 Nm of torque while the Carrera S gets the 3.8-litre flat-six which produces 400 HP of power with 440 Nm of torque, and the same engine is tuned up to 560 HP of power and 700 Nm of torque for the 911 Turbo S. All engines come mated to Porsche's PDK dual-clutch gearbox.
2016 Porsche 911 Launched
– Porsche has launched its 2016 range of 911s in India
– Prices start at Rs. 1.39 crores for the base Carrera variant
– Porsche has also introduces a new 3.0-litre flat-six engine for the Carrera
– All offerings come with Porsche's PDK dual-clutch gearbox