Volkswagen Passat GTE Showcased At 2016 Auto Expo [Live]
The 2016 Volkswagen Passat GTE has been displayed at the ongoing Auto Expo and the vehicle oozes of a lot of style and comes with an electric drivetrain.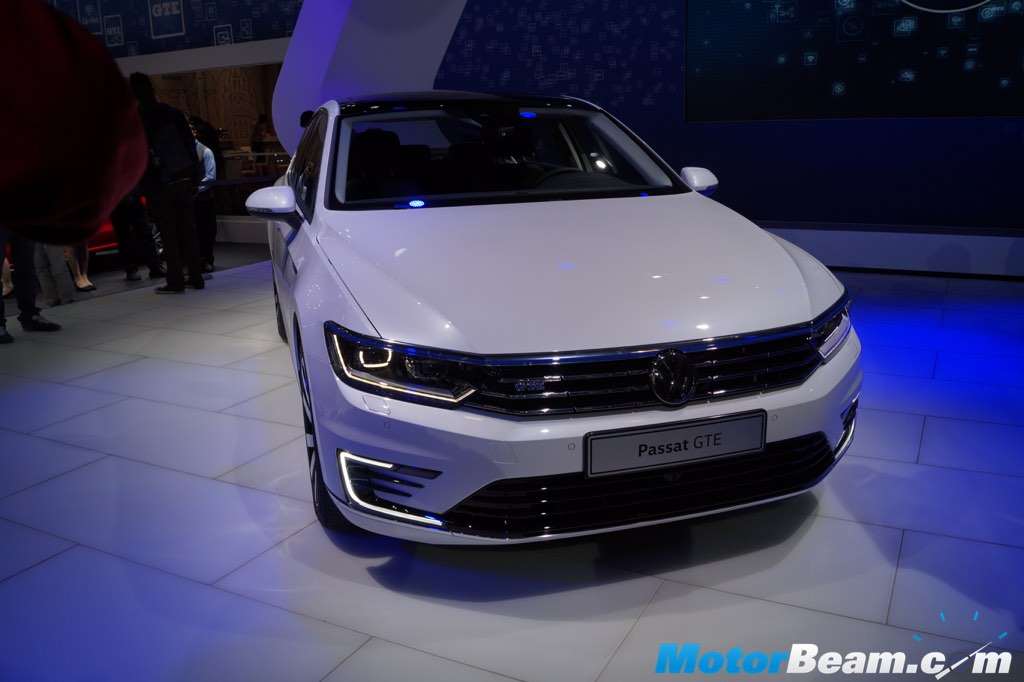 The Volkswagen Passat was competing in the D-segment in the Indian market but the vehicle was pulled off due to low demand in this segment. Now, the German automaker has displayed the 2016 Passat GTE here at the ongoing 2016 Auto Expo. The vehicle gets very sharp styling elements just like every other Volkswagen product. The updated headlights look really cool while the grille adds a blend of premium appeal to the vehicle.
The bumpers have also got a proper redesign and overall the new Passat is quite a looker. The interiors are also very rich in fit and finish and the equipment list is extremely long. Space inside the cabin is good and the Passat impresses as an overall package. If launched at a good price, it does have a chance to become a hit with those looking for a luxury sedan but don't want any of the big Germans.
The 2016 Volkswagen Passat GTE plug-in hybrid is powered by a 1.4-litre TSI petrol engine mated to an electric motor. The engine pumps out 156 PS of power while the total power output with the electric motor is 218 PS. The total driving range is claimed to be 1000 kms and in full electric mode, the sedan runs for 50 kms. The Passat GTE will compete majorly with the Toyota Camry Hybrid when launched in India by the end of this year.
2016 Volkswagen Passat GTE
– Powered by a 1.4-litre TSI petrol engine with an electric motor
– Total driving range is 1000 kms
– Can do 50 kms on full electric mode