2017 KTM Duke 390 Testing With Michelin Tyres & Saree Guard
The 2017 KTM Duke 390 has been spotted again, this time with Michelin tyres and a saree gaurd.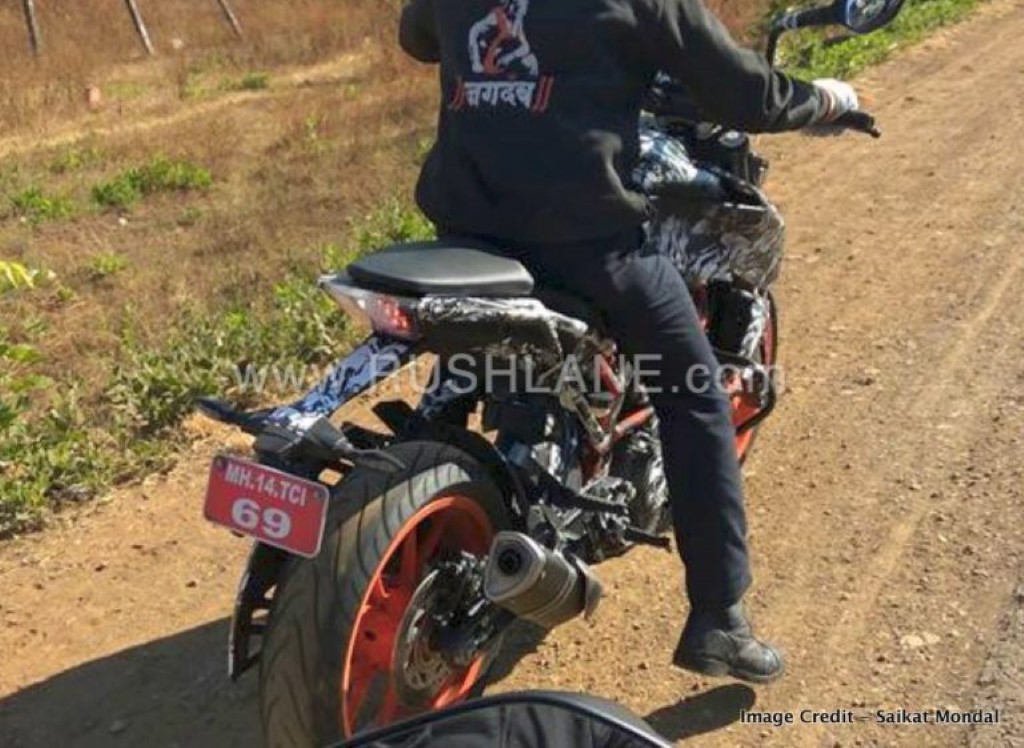 The 2017 KTM Duke 390 will be launched in the next quarter and the motorcycle was recently spotted on test in Pune. While the second generation model has been officially unveiled, the test mule sported some interesting changes like a traditional saree guard and Michelin tyres. The original Duke 390 was fitted with Metzeler tyres from day one in India while in international markets, it was sold with Pirellis.
The Michelin tyres are inferior to the Metzelers but also more cost effective both for the company as well as customers to replace. However, enthusiasts will still prefer the Metzeler Sportec M5 tyres for their superior grip. KTM could offer Metzelers as an option as some might prefer the harder compound of the Michelin for longevity. The full sized saree guard looks out of place on this street-fighter but most people will get rid of it anyway.
The 2017 KTM Duke 390 is one of the most awaited bikes of next year, after the BMW G310R of course. KTM has taken the original recipe and made it even sweeter with better hardware, improved refinement and punchier performance. A price of hike of up to Rs. 20,000/- is expected on the new Duke 390 which has no direct rivals in the Indian market.
Duke 390 Michelin Tyres
– The Michelin tyres are cost effective
– KTM might offer Metzelers as optional
– The Duke 390 also gets a saree guard
Images Source – RushLane.com