KTM Duke 390 Price Hiked By Rs. 7000/-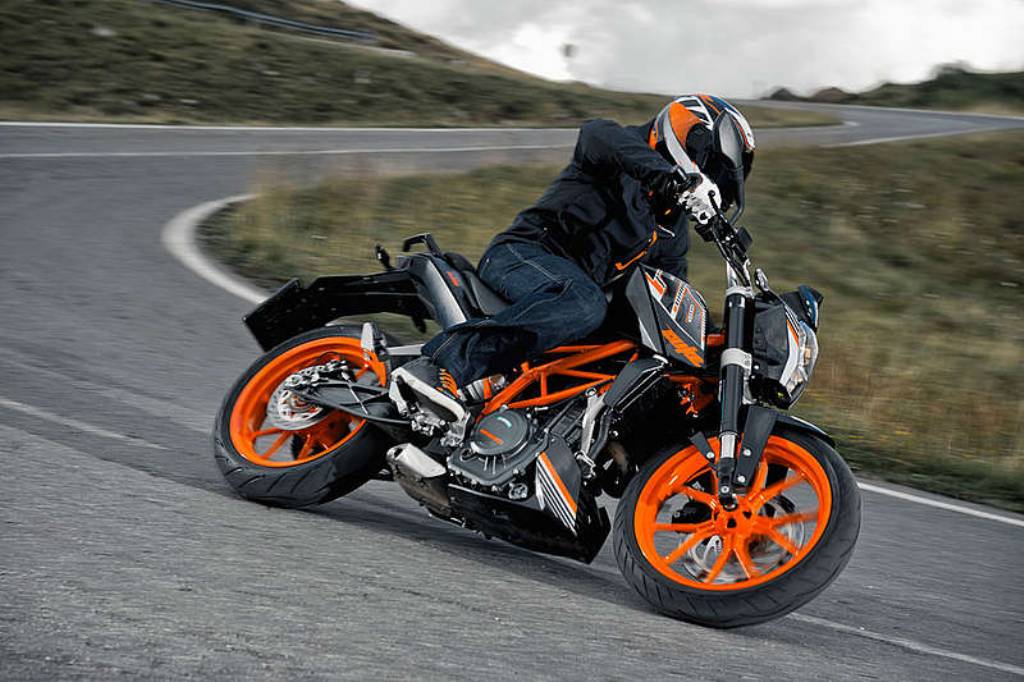 No surprise this and don't tell me you didn't see this coming. KTM has hiked prices of the Duke 390 by Rs. 7000/- putting the on-road price of the pocket-rocket motorcycle to Rs. 2.12 lakhs in Mumbai. The price hike at ex-showroom level is around 6200/- and the difference on-road comes to Rs. 7000-7200/- depending on the city of registration. Even with this price hike, the Duke 390 is a mouth watering proposition and nothing comes close to its performance at this price point.
Remember, Bajaj Auto launched the KTM Duke 390 on 25th June, 2013 with the prices announced being introductory. With a price hike happening in December, one can expect another price increment to happen in the first half of 2014, which would be another increase of around Rs. 6000-7000/-. Thus by the time the RC 390 goes on sale, the Duke 390's on-road price in Mumbai will be around Rs. 2.20 lakhs. Add a premium of Rs. 30-40,000/- on that and you get the RC 390's on-road price which would be northwards of Rs. 2.5 lakhs.
KTM will soon start offering the Duke 390 in black colour which is bound to boost the motorcycle's appeal. The Duke 390 is powered by a 373.2cc single which outputs 44 PS and 35 Nm, resulting in a 0-100 km/hr time of around 5.6 seconds, 0-130 km/hr time of under 11 seconds and a top whack of 173 km/hr (speedo indicated). Armed with the best bit of underpinnings and engine tech, the Duke 390 is the bike for the enthusiast who wants a fast, fun and corner craving machine without having to break the bank.