2017 Lexus LX450d First Drive Review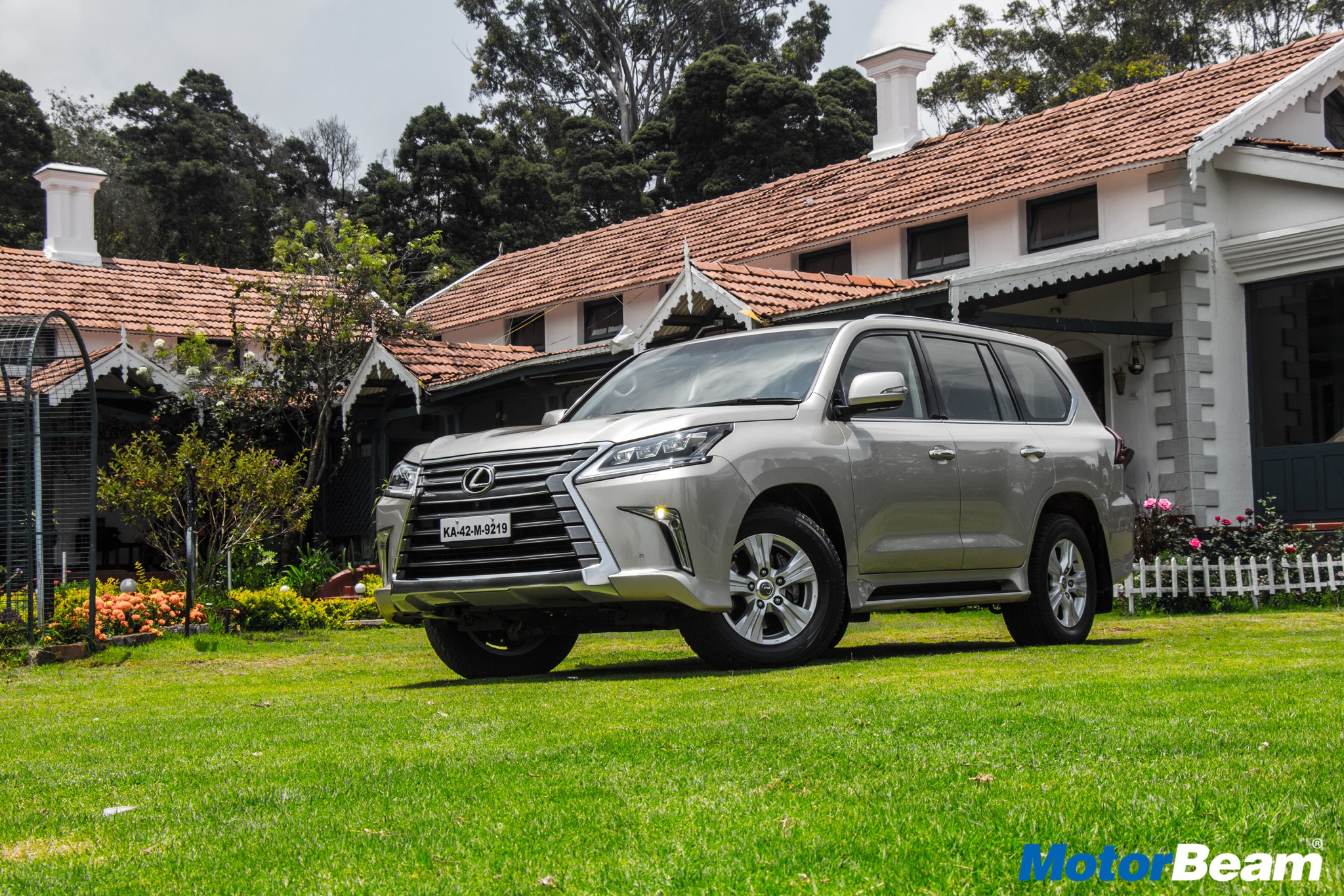 2017 Lexus LX450d Review
Car Tested: 2017 Lexus LX450d; Test Location: Ooty
Price OTR Mumbai: Rs. 2.86 crores
The Lexus LX450d boasts of incredible road presence and off-road capabilities
The flagship offering from Lexus is the LX450d which is based on the Toyota Land Cruiser. It is a big, burly SUV that comes bundled with a lot of features, gadgetry, space, comfort and a beast of a diesel engine. We had a go in the LX in Ooty and absolutely loved it.
On the styling front, the Lexus LX450d looks imposing and gigantic. You just cannot deny the fact that the LX has got incredible road presence and with the LED DRLs on, it looks absolutely smashing. The front grille has an overdose of chrome and so some people might not like it much. Compared to the Land Cruiser, there are some changes that differentiate the more premium sibling. The rear also looks huge and gets chrome elements.
Climb in to the car the first thing that you see is the wide and large dashboard with a really big centre console that houses tons of buttons for the AC, driving modes, off-road modes, parking mode, etc. However, controls are easy to find. The dashboard is wrapped in excellent quality leather and the seats are equally good, with great visibility as well as comfort. The driving position is set high and you get an imposing view. The Mark Levinson audio system comes with 19 speakers and it sounds so splendid that Lexus actually decided to play music from the car instead of the hotel's audio system and speakers at our dinner party.
The cabin of the LX450d is extremely spacious, loaded to the gills with tech
The cabin is very, very spacious and even at the rear, there is a LOT of room. The rear seats can also be reclined for added comfort. The front windshield comes with a special coating due to which water droplets don't stay on the glass and they flow down. There is also a lot of attention-to-detail on the insides and everything feels well put together. You get a Climate Concierge which is basically a 4-zone climate control system along with a panoramic sunroof. Boot space is very good and the inside of the LX feels like a great place to be in.