2017 Mercedes CLA Facelift Revealed
The 2017 Mercedes CLA sedan and Shooting Brake have been given a refresh with some cosmetic changes and feature additions. The updated cars will be available to customers starting April this year.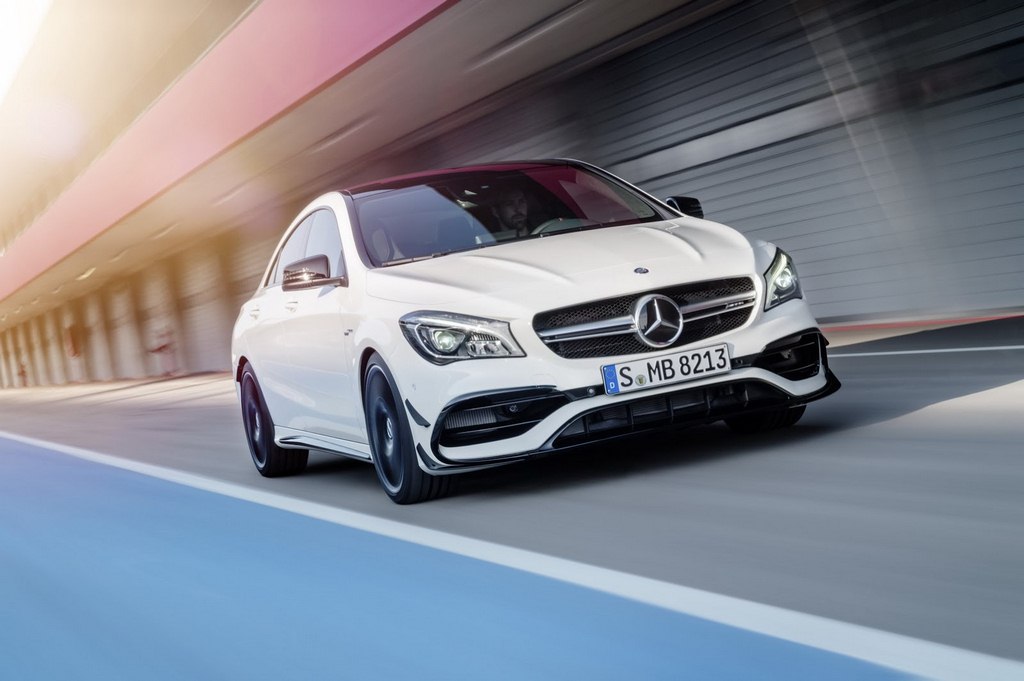 The sleek looking Mercedes CLA is an entry-level luxury sedan from Germany which has been fairly successful in bringing in more customers for the brand while not diluting the Mercedes-Benz name in the process. The beautiful car also spawned an AMG tuned go-fast version which has 0-100 km/hr dealt with in just a shade above 4 seconds. Now Mercedes-Benz has given its smallest sedan a little nip-n-tuck along with some additional equipment in its latest 2017 avatar.
The 2017 Mercedes-Benz CLA has been revealed by the German luxury marquee ahead of the upcoming New York Auto Show which will be held in March this year. The car gets some cosmetic changes comprising of new bumpers, a diamond radiator grille and new alloy wheel design along with new upholstery options for the interiors, some chrome-plated controls and Hands Free Access system for the tailgate. Standard equipment now includes Active Brake Assist, which stops the vehicle automatically in a potential collision, and a rearview camera.
The CLA45 AMG version has also been improved by making it more aerodynamic using a newly designed spoiler lip on the boot lid, front apron with splitter inserts and a rear diffuser with four vertical fins. An optional aerodynamics pack is available which includes a larger front splitter, a black AMG spoiler lip and a pair of winglets over the air outlets on either side at the back along with new 19-inch alloys.
The Europe only CLA Shooting Brake gets the same refreshed changes and a couple of more engine options over that. The Shooting Brake gets the diesel CLA180d trim which makes 109 BHP of power and 1.6-litre petrol unit in the CLA180 version which makes 122 BHP. Also new for Europe is the CLA220 4Matic version, which combines a 184 HP 2.0-litre petrol engine with all-wheel drive. Sale of the updated baby Mercedes-Benz will start from April 2016 in Europe and third quarter of 2016 in Uncle Sam's country.
2017 Mercedes CLA
– The 2017 Mercedes CLA has been refreshed and given some cosmetic treatment and new equipment
– The CLA45 AMG version of the car gets improved aerodynamics by addition of new front splitter and rear diffuser
– The Europe-only Shooting Brake version gets the same refreshed changes along with new engine options
– The car will be available from April 2016 in Europe and third quarter of 2016 for U.S.customers