2017 Nissan GT-R Launched, Priced At Rs. 1.99 Crores [Live]
The 2017 Nissan GT-R has been launched in India, priced at Rs. 1.99 crores.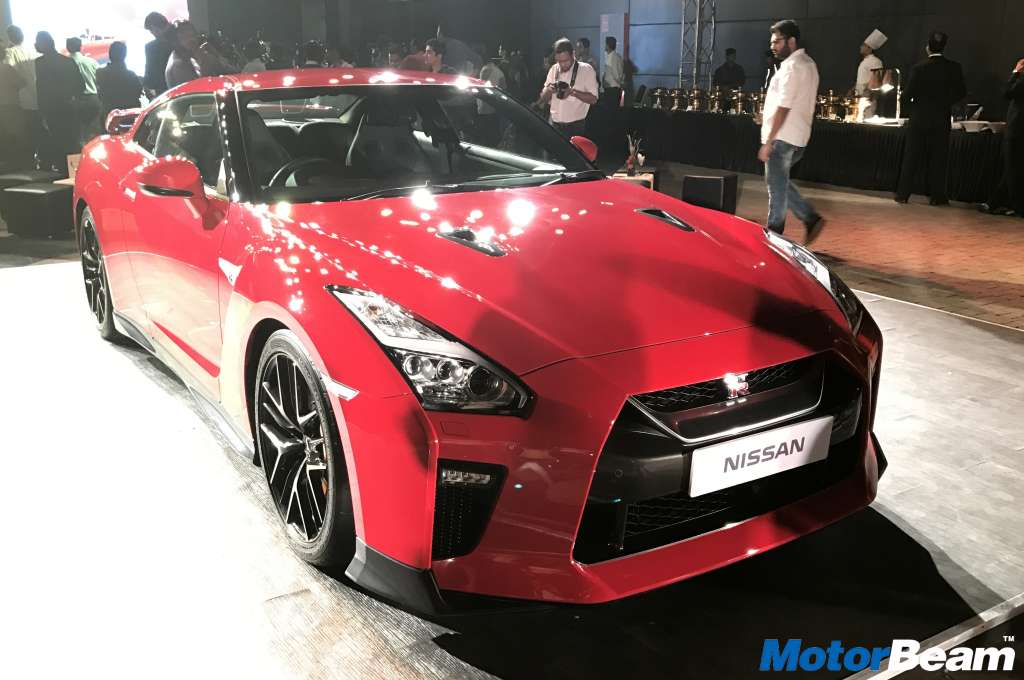 Nissan had launched the updated GT-R in New York earlier this year and now the automaker has finally launched it in India too. This supercar is quite popular on our roads because many of them have been plying here since the past few years. It is great news for potential and existing customers of the car that it is available officially now.
The Nissan GT-R comes with a twin-turbo 3.8-litre V6 engine that produces 565 horses and 633 Nm of torque. Acceleration from 0-100 km/hr comes up in less than 3 seconds which is blisteringly quick. Nissan has 5 master craftsmen called Takumi, in Japan and they assemble the GT-R's engine.
Compared to the previous model, the new GT-R comes with a revised front grille and tweaked side skirts and C-pillar. The vehicle also gets Adaptive Front Lighting System. There are other features like multiple airbags, ABS with EBD, traction control, vehicle dynamic control and paddle-shifters. You also get a Nappa leather-wrapped instrument cluster. The 2017 Nissan GT-R will compete with the Porsche 911 Carrera, Jaguar F-Type, Audi R8 V10, Mercedes AMG-GT, Aston Martin V8 Vantage, etc.
2017 Nissan GT-R Launched
– The 2017 GT-R is priced at Rs. 1.99 crores (ex-showroom, New Delhi)
– The supercar gets a twin-turbo V6 engine
– 0-100 km/hr comes up in less than 3 seconds