2017 Nissan GT-R Unveiled In New York, India Bound
The 2017 Nissan GT-R is the final update to the car before the next generation model is launched by the end of the decade. The changes aren't drastic but do improve the Godzilla experience.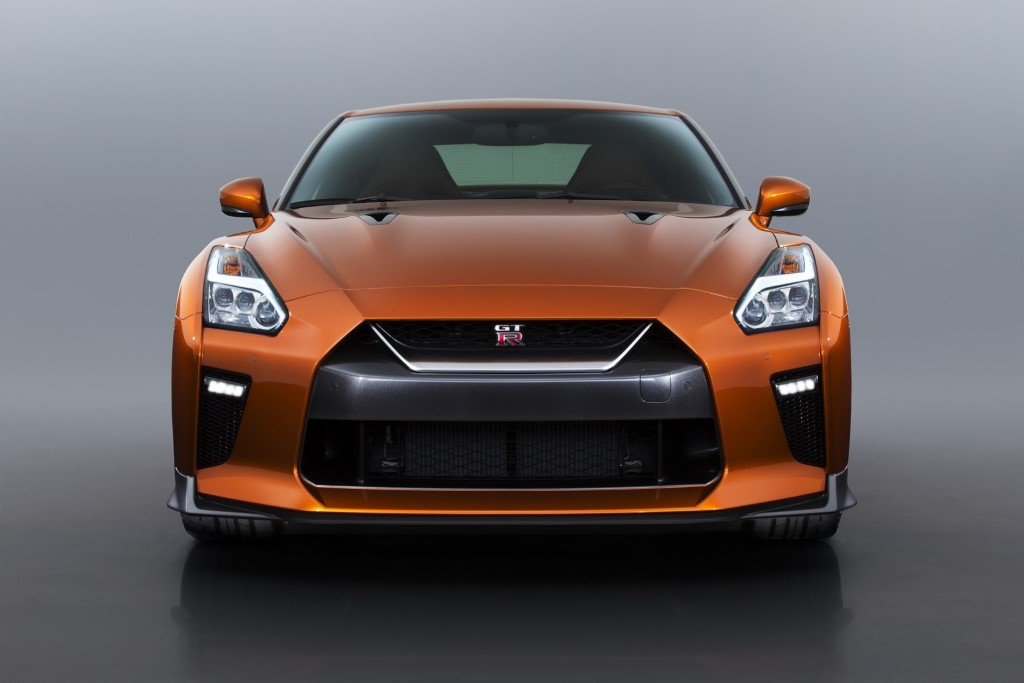 The Nissan GT-R which is also known as the Godzilla has just received a new update at the ongoing 2016 New York International Auto Show. The sports car has received a lot of changes on the outside as well as the inside this time. The most prominent change that we see here is the new V-Motion grille that comes finished in chrome.
The front also gets a new bonnet and a tweaked bumper with a new spoiler lip. The side profile looks as striking as ever and comes with redesigned side sills which have been designed to push out more air flow. The rear also retains the familiar shape but on closer look it can be seen that it looks a bit more aggressive. Nissan has also installed new air vents near the exhaust tips.
The 2017 Nissan GT-R comes with brand new insides that are draped in leather. The design of the dashboard is new while the instrument cluster is also new now. The centre console has been given a tweak in design and it comes with an 8-inch touchscreen. The number of buttons have been reduced from 27 to 11 in the new model.
Powering the 2017 Nissan GT-R is the 3.8-litre V6, 24-valve, twin-turbocharged petrol engine that unleashes a massive 565 HP of power at 6800 RPM and 633 Nm of torque. The engines are hand-crafter by Nissan's TAKUMI technicians. The powerplant is mated to a 6-speed automatic transmission. The GT-R now comes with Active Sound Enhancement and the new titanium mufflers offer better resonance too.
The 2017 Nissan GT-R also comes with some new colour options. The exteriors now get an option of a Blaze Metallic colour with multi-layered painting while the interiors are offered in the following colour schemes – Black/Amber Red, Black/Ivory, Black/Rakuda and Samurai Black.
2017 Nissan GT-R
– The GT-R comes with revised exteriors with a lot of tweaks
– The interiors have also been improvised upon, draped in leather
– The engine produces extra power, GT-R also gets better sounding exhausts
Catch All The Latest Videos, Subscribe To