2018 Jaguar F-Type SVR Launched, Priced At Rs. 2.65 Crores
2018 Jaguar F-Type SVR launched in India, priced at Rs. 2.65 crores.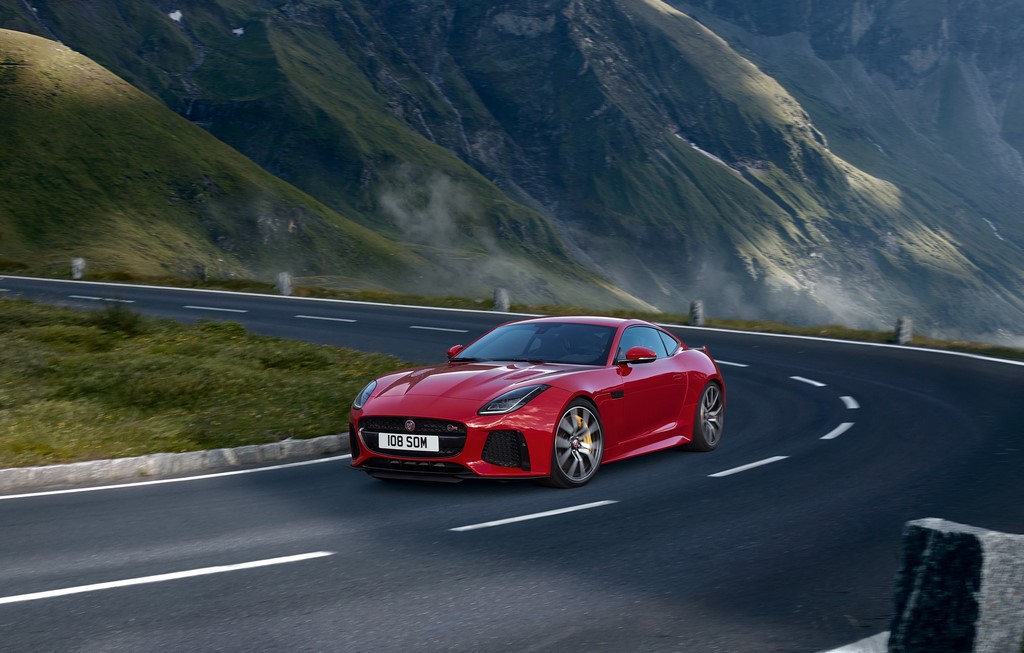 The 2018 Jaguar F-Type SVR has been launched in India with a sticker price of Rs. 2.65 crores (ex-showroom, India). Bookings for the Jaguar F-Type SVR have commenced and the sports car is available in coupe as well as convertible variants.
Powering the 2018 Jaguar F-Type SVR is a 5.0-litre supercharged V8 pumping out 567 HP of power and 700 Nm of torque. The F-Type SVR can accelerate from 0-100 km/hr in just 3.7 seconds and hit a top speed of 322 km/hr. The vehicle is developed by the Special Vehicle Operations (SVO) team at Jaguar Land Rover with the engineers and aerodynamic experts scrutinising every possible component to maximise the performance of the vehicle.
The cabin of the 2018 Jaguar F-Type SVR features SVR performance seats that offer lateral support during dynamic driving. The option of cooling further enhances the drive experience. The seats use a lightweight Magnesium construction thereby ensuring weight savings of 8 kgs. Talking of weight savings, the use of Titanium and Inconel exhaust system and the forged 20-inch alloy wheels save 16 kgs and 13.8 kgs respectively.
2018 Jaguar F-Type SVR Price
– 2018 Jaguar F-Type SVR priced at Rs. 2.65 crores (ex-showroom, India)
– Bookings open across all 27 outlets in India
– Is powered by a 567 HP 5.0-litre supercharged V8 engine