Jaguar F-Type Coupe Picture Released, Debut At LA Auto Show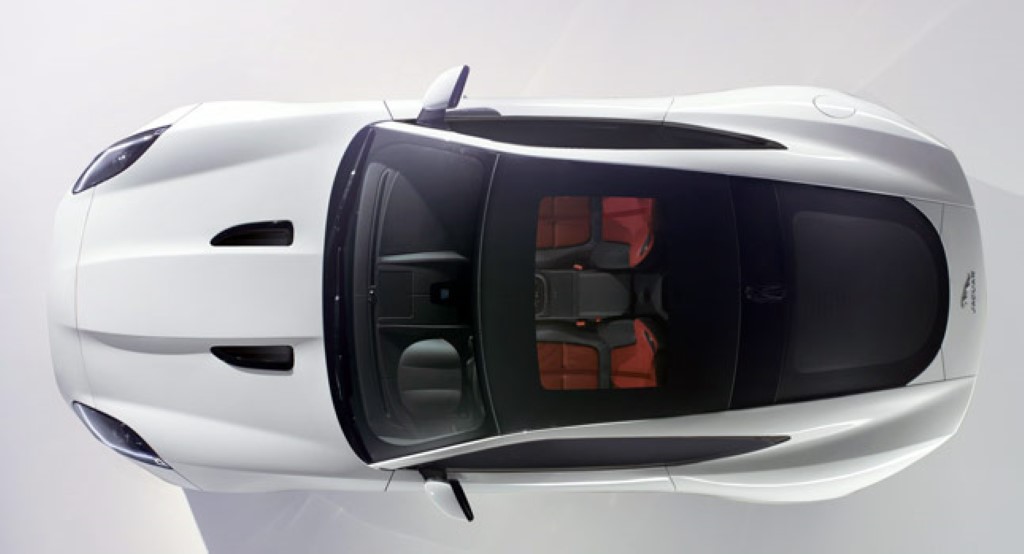 Jaguar has released the first official picture of the production version of the F-Type Coupe which is going to have its world premiere at the 2013 Los Angeles Auto Show on November 19. The all aluminium F-Type Coupe is the production variant of the C-X16 concept which was previewed two years ago and this new vehicle will join the existing convertible range of the F-Type in Jaguar's portfolio. Jaguar hasn't revealed the technical information yet but it is expected that the technical specifications will be similar to the drop top model. 
The Jaguar F-Type Coupe will only come with a fixed roof which is embedded to a large glass panel. This increases the amount of light in the interiors and reduces the claustrophobic feeling. It is a hard top two-seater vehicle and Jaguar officials are overwhelmed with the huge response received by creating a sports coupe. The new F-Type coupe raises the barrier again and the new vehicle will have more sporty character in terms of handling. The new F-Type coupe will be a direct competitor to the Porsche 911. The F-Type doesn't come with a hybrid powertrain initially as showcased in the concept version which has the V6 engine coupled to an electric motor placed ahead of the rear axle.
The Jaguar F-Type comes with variable maximum power outputs of 335 BHP, 375 BHP and 488 BHP based on the engine and all these motors are mated to an 8-speed automatic gearbox. The coupe also has an option of a four-wheel drive mechanism which is engaged by using an electronic centre differential. It will remain in the rear-wheel drive mode in normal driving condition with the differential giving the required amount of additional power to the front wheels in slippery conditions. An India launch will happen next year.