2018 Jeep Renegade Review – Compact Yet Capable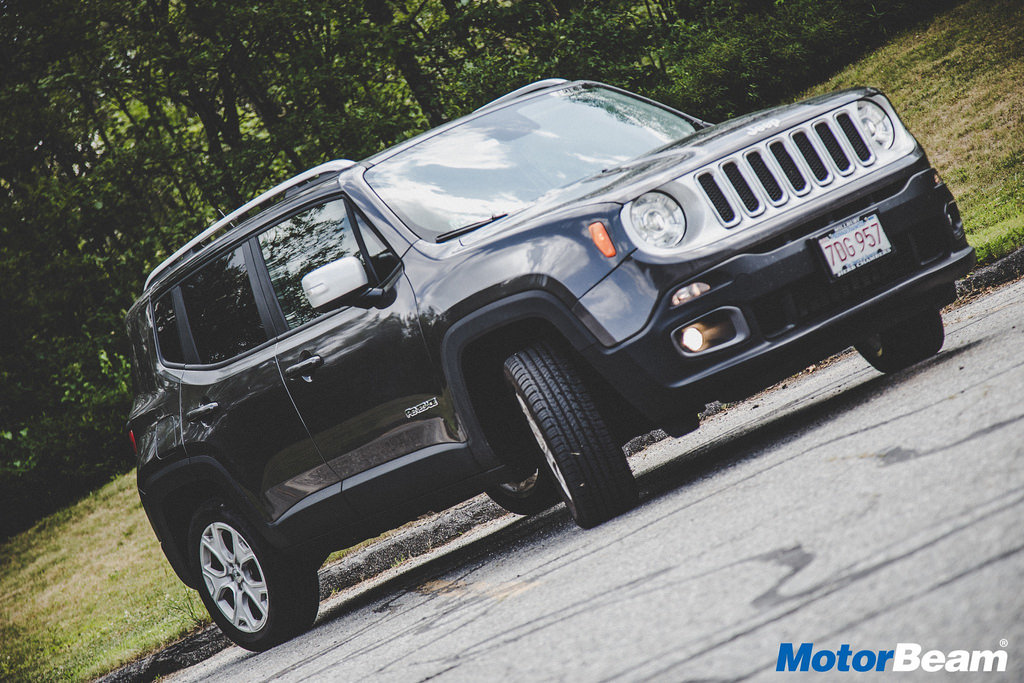 2018 Jeep Renegade Review
Car Tested: Jeep Renegade Limited 4×4; Road Test No. 975; Test Location: Shrewsbury, Massachusetts
Price: Rs. 13 – 18 lakhs (est.)
The Renegade is yet to go on sale in India and I have always wanted to drive one
So, while I was in the U.S., I decided to test it for you guys. The Renegade, at first sight, looks like a dwarf birth child of the coming together of the Willys Jeep and the Jeep Wrangler. Yet, it has its own personality like all the Jeep models and even looks quirky, almost like a misbehaving talented child that can pull up its socks when the time comes. But do the initial impressions match the Renegade's on-road performance, let's find out.
Exteriors – The Jeep Renegade is not as mean looking as the Jeep Compass or as boxy looking as the Jeep Wrangler. It sits right in between, not only in terms of design but also in terms of size. The Renegade's exteriors have a nice flow to them with those perfectly round headlights flanking the front. The grille has been dipped in chrome and features the trademark Jeep design. The rear of the Jeep Renegade too is quite unique. The taillights are square shaped and have star-shaped design inserts for the reverse lights. The rear bumper is unfortunately not body-coloured but actually ends up flowing around the Renegade's body to meet the front bumper, nice touch. Jeep has clearly tried to get a symmetry in the Renegade's design and has achieved it very well.
Interiors – The model I tested is a 2018 one and it gets mildly altered interiors and an updated feature list. For starters, a reverse camera now comes as standard across all the variants and the mode selector has been repositioned to free up space at the front. A 7-inch infotainment system, which I think is now an industry norm comes with Android Auto and Apple CarPlay support but sadly isn't the most fluid or the most responsive. The most attractive feature, however, has to be the dual-panel sunroof that also happens to be on offer for the first time. You can also opt for Renegade's My Sky Roof system that consists of two removable panels and will give you a semi-convertible feel.
The legroom in the Renegade is not segment leading but it's not the worst either. Five people can sit fairly comfortably with the rear bench seating three of them. This can reduce to two if you decide to use the armrest that also houses the cup holders. The fit and finish of the cabin is decent but does degrade at some places making them unworthy of being in nearly a Rs. 18 lakh compact SUV. You do get heated seats and heated steering wheel which is required in a country that stays cold for nearly eight months of the year. For the audiophiles, the music system has been designed by a doctor that goes by the name of Dre and sounds really well.