2019 Jeep Renegade Facelift Revealed, New Engines On Offer
Jeep is offering two new engine options with the 2019 Renegade that in total are available in three different tunes.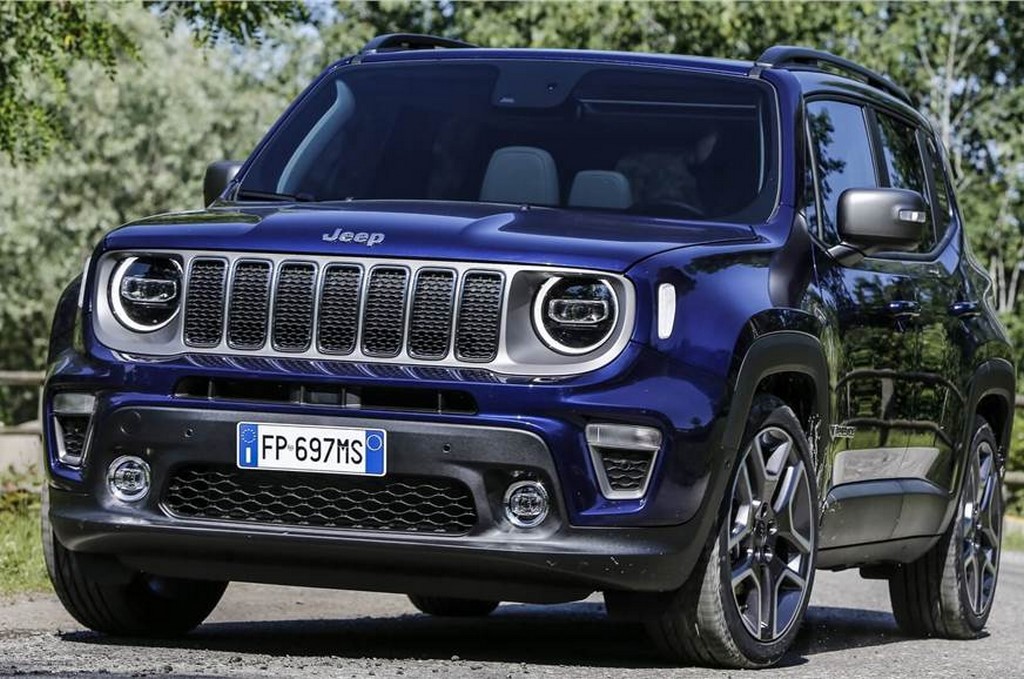 Jeep is yet to launch the Renegade model in India but has decided to give it an update before it finally comes here in 2019. The 2019 Jeep Renegade has prices starting at 19,200 pounds (Rs. 17.17 lakhs) which is slightly higher than the outgoing model.
The 2019 Jeep Renegade comes with an updated exterior. This includes a redesigned bumper with new headlights and LED DRLs. The car looks more aggressive as opposed to a more toyish look it had earlier. This is because of the new flat top headlights. The circular fog lamps have been assigned a new position and sit vertically below the headlights. At the rear, the 2018 Renegade continues to get the square taillights with an X-pattern but they have received an update too. The new model can be bought with basic 16-inch wheels or huge 19-inch wheels. Wheel sizes in between too are on offer.
On the inside, the 2019 Jeep Renegade facelift comes with a new centre console. It also houses the smartphone holder which earlier was placed on the driver side AC vent. Infotainment system with two sizes are on offer, one is a 5-inch while the other is an 8.4-inch. The latter even gets Apple CarPlay and Android Auto support.
The biggest change on the 2019 Jeep Renegade facelift is under the hood which now gets two new engine options. One of this is the 1.0-litre, 3-cylinder motor that produces 118 HP and 190 Nm of peak torque while the other is a 1.3-litre, 4-cylinder motor that is available in two states of tune. In one of the states, it produces 148 HP while in the other it puts out 178 HP. Torque output is constant at 270 Nm. The high power outputs from both the engines is thanks to a turbocharger.
The 1.0-litre is only available with a 6-speed manual transmission. The 1.3-litre, 148 HP engine is available with a DDCT automatic transmission while the 1.3-litre, 178 HP engine gets a 9-speed automatic transmission with an all-wheel-drive system. Other engine options continue to be the 1.6-litre and 2.0-litre diesel motors, both of which are 4-wheel drives and are now BS6 emission norms ready.
The 2019 Jeep Renegade also gets an updated safety net with a lane assist, lane keep warning and traffic sign recognition. The park assist system too has been updated. Other active safety systems like adaptive cruise control, forward collision warning with automatic emergency braking among others can be selected as optional extras.
The already feature rich Renegade is now even more loaded with the 2019 model. And while we like the car, we don't like the fact that it will be introduced in India only in 2019.
2019 Jeep Renegade
– The prices for the car start at 19,200 pounds (Rs. 17.17 lakhs)
– It gets updated exteriors
– Interiors receive minor changes and new storage compartments
– Two new engines with a total of three different tunings on offer too