2019 Toyota Supra Revealed, Iconic Sports Car
The 2019 Toyota Supra has been co-developed with BMW.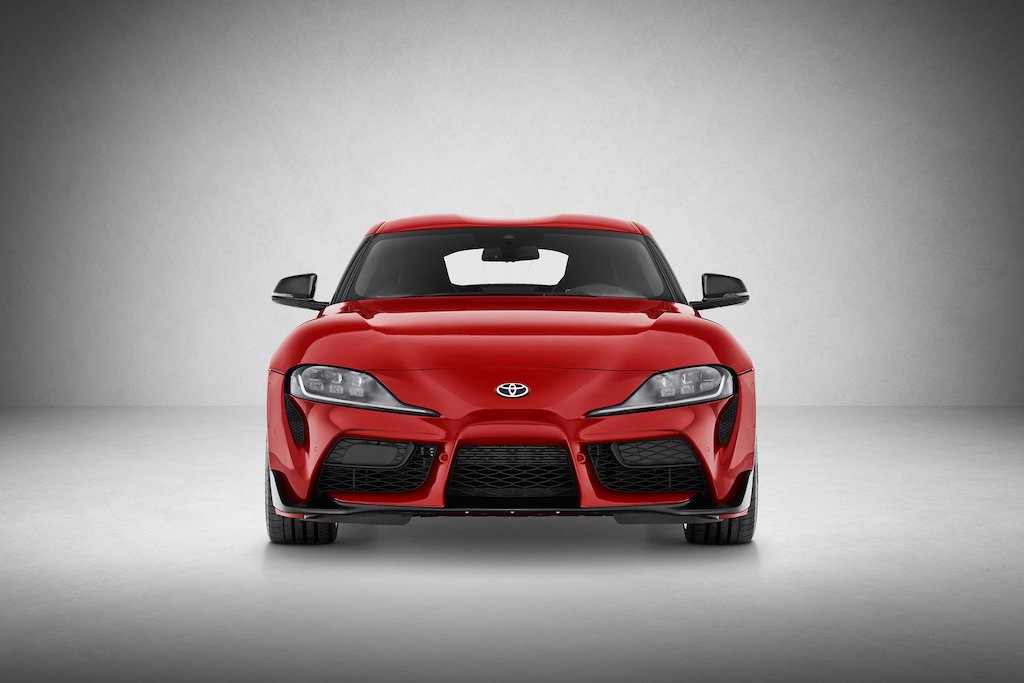 The Toyota Supra is one of the most iconic sports cars in the world and was due for an epic return into the scene. And though it has been in the making for around five years, the 5th generation Supra is finally here, unveiled at the ongoing Detroit Motor Show.
The 2019 Toyota GR Supra (official name) is based on the same underpinnings as the BMW Z4 and has been co-developed by the German automaker. However, the Supra does stand with some unique bits to set it apart from the Z4. In fact, a lot of the cues are different, like the suspension is unique and so are many electronic bits. Moreover, it has a hard top against the convertible Z4.
The 5th generation Toyota Supra also incorporates the feedback from its racing division, Gazoo Racing. The rear structure is reinforced over the BMW Z4 while the steering changes the dynamics to a great extent.
Inside the cabin, this new version of the iconic Supra has a pretty healthy feature list as standard. As for an example, the seats are wrapped in Alcantara leather upholstery while the dashboard has a 6.5-inches infotainment system with Bluetooth connectivity.
On the other hand, the range-topping 3.0 Premium trim will pack a bigger 8.8-inches touchscreen display for the infotainment system with wireless Apple CarPlay. However, Android Auto won't be offered. There will also be a 12-speaker set for the audio system, wireless smartphone charging and heated leather upholstery for the seats.
Under the hood, the new Toyota GR Supra will be powered by the same engine that does the duties under the hood of the BMW Z4 M40i. The 3.0-litre, straight-6 engine thumps out 335 BHP and 495 Nm of torque. The produced power is delivered to the rear wheels via an 8-speed automatic transmission.
With such power, the Supra can hit the 0-60 mph (0-97 km/hr) acceleration in just 4.1 seconds, though the top speed is electronically limited to 155 mph (250 km/hr).
The 2020 Toyota GR Supra is slated to go on sale in the United States by the summer of 2019. The entry-level 3.0 variant starts at a price of $49,990 (Rs. 35.53 lakhs approx), while the bigger 3.0 Premium goes for $53,990 (Rs. 38.37 lakhs approx).
2019 Toyota Supra
– Will be available in two variants – 3.0 and 3.0 Premium
– Prices start from $49,990 (Rs. 35.53 lakhs approx)
– To go on sale in the US by the summer of 2019