2020 Skoda Octavia CNG Revealed, India Needs This!
The new generation Skoda Octavia now gets a 1.5-litre CNG powertrain for Europe.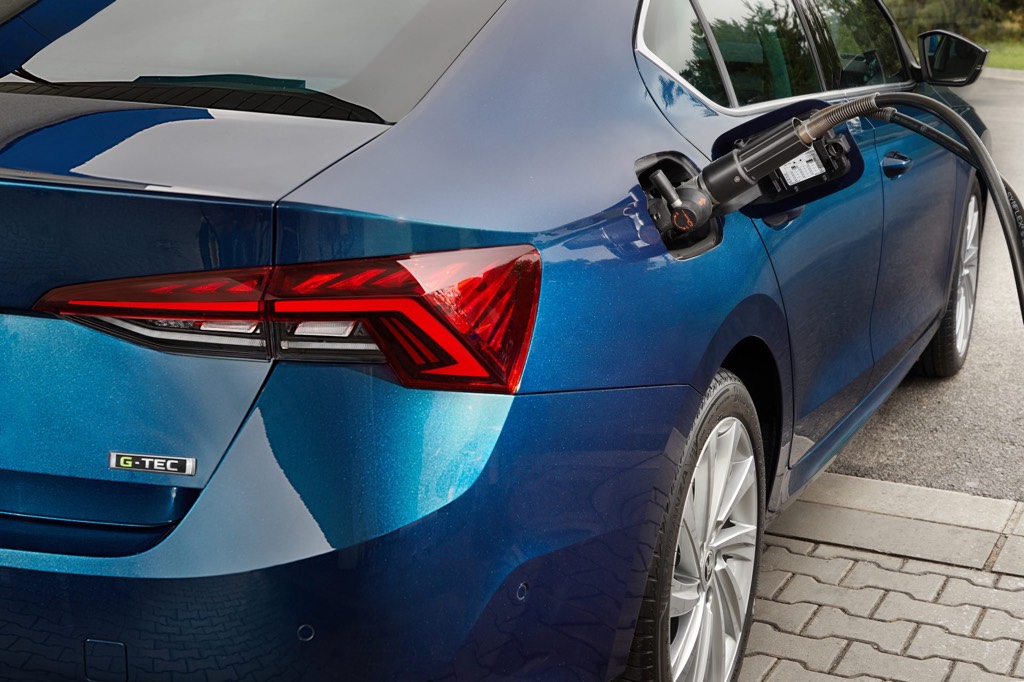 2020 Skoda Octavia CNG revealed for the European market. The Czech carmaker will introduce the new gen Octavia in India by February 2021. Looking at the petrol and diesel prices these days in our country, we think we need the G-TEC CNG variant too with the new offering.
The Octavia G-Tec is powered by a 1.5-litre TSI Unit that produces 130 PS of power output. In CNG mode, the carmaker claims a fuel efficiency of 27.77 km/kg while in the petrol-only mode, they claim 21.73 km/l. These figures are not bad at all for a D-segment sedan.
It has a CNG range of 500 km with a capacity of 17.33 kg. It has a 9-litre petrol tank apart from the 3 CNG tanks installed under the body of the car. The petrol range is additional 190 km, which takes the total range to 690 km.
There is no manual switching required between the CNG and petrol modes, it happens automatically. Some of the reasons to use the petrol fuel supply is when the gas tanks are low and pressure drops below 11 bar. Another reason is outside temperature being -10 degrees Celsius. Petrol fuel supply is also required when CNG is topped up.
Yes there is a drop in boot capacity as the CNG tanks take some space under the body. It is down from 590 litres to 455 litres. This is not bad, considering the fact that factory fitted CNG cars in India take most of the luggage space.
With an expanding infrastructure of CNG in our country, this might be a feasible option if Skoda plans to bring CKD kits of the G-TEC variant in India. Tell us what do you think about it.
2020 Skoda Octavia CNG
The G-TEC is a CNG variant of the Octavia
It returns 27.77 km/kg with CNG mode
It will be launched across Europe by October