New Gen Range Rover Unveil Scheduled For 26th October, Teased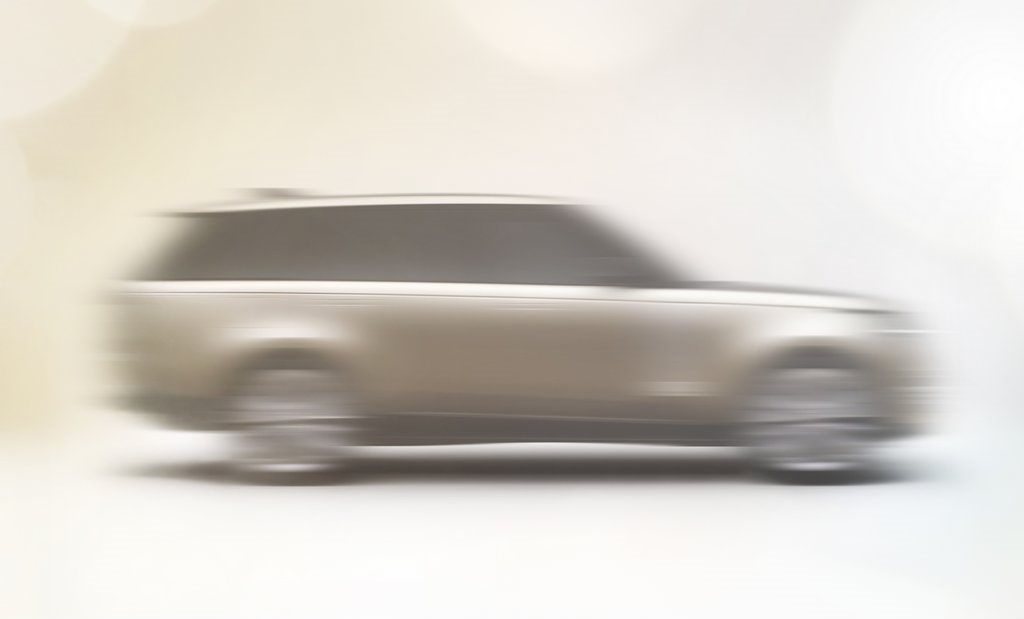 2022 Range Rover teaser reveals the evolutionary design of the new luxury SUV
Land Rover has released a short teaser video of the 2022 Range Rover along with a blurred image of the luxury SUV which is set to make its global debut on 26th October.
The fifth-generation Range Rover will not look too different from the current model that first went on sale globally back in 2012.
Its evolutionary design can be seen from the above image and traditionalists will be pleased to know that the classic profile of the SUV will stay intact.
It has a flat waistline, a roof that gently slopes rearward, blacked pillars and large alloys (likely 22 inches in size) housed under flared wheel arches.
Land Rover also showed the new grille design of the 2022 Range Rover through its teaser video. The new grille has interconnected rectangular elements instead of the current model's hexagonal pattern.
To be available in both standard and long-wheelbase forms, the new generation Range Rover will be based on Land Rover's new MLA platform.
The new Range Rover will come in hybrid and pure-electric forms, while performance models with a BMW-derived 4.4-litre turbo-petrol heart will follow suit.
To make driving the car a breeze, rear-wheel steering will be on offer, while new age technologies, including Jaguar Land Rover's latest Pivo Pro entertainment system will be present.