What's That Under Heavy Camouflage? Ford's New Mustang!
In 2023, Ford will begin global sales of the new Mustang that has been recently spied
The seventh-generation Ford Mustang, set to be launched globally in 2023, has been spied abroad with production-spec bodywork.
Although heavily camouflaged, it is quite evident that this is the new Mustang, for the vehicle comes with the iconic pony car's shape.
To be fitted with slim LED lights, the new Mustang will come with the same fastback design with a long bonnet, sharp nose and a stubby tail section.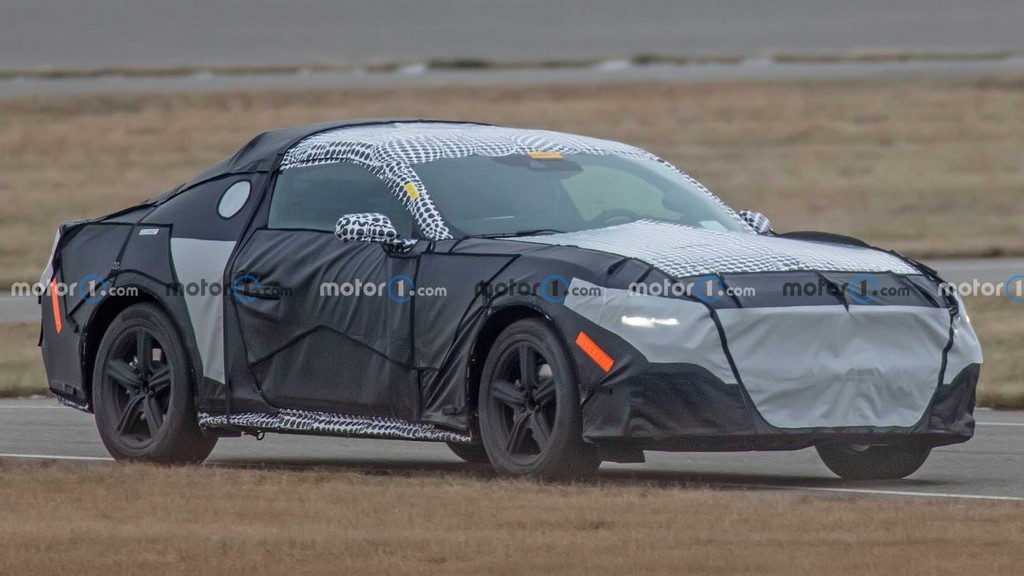 It seems as if Ford has decided to retain the shape of the current Mustang's grille as is for its successor. The bumper looks sharp as well and the front end does mimic the GT500 somewhat.
Along the sides, the recently spied 2023 Ford Mustang has test wheels, side skirts and small windows, whereas at the back, there is a sizeable boot lid and, thankfully, a couple of proper exhaust pipes.
The tail lamps should retain the traditional 3-bar vertical layout, but these units fitted to the development mule do not seem fit to be used on the production-ready model.
Expected to sit on a modified version of the sixth-generation Mustang's platform, the new pony should have an updated interior with larger digital screens and more technology.
For now, Ford should continue with its 2.3-litre turbo-petrol and 5.0-litre Coyote V8 petrol engine options. But, at least 1 hybrid model should be added to the line-up down the line and as a first, select variants of the 2023 Mustang will also come with all-wheel drive.
Of course, a pure-electric Mustang will arrive in the future and judging by the way the Mach-E has been performing overseas, the 2-door fastback should do well when it comes to finding new homes.
While the global debut of the new Mustang is expected to take place later this year, it should enter production only as a 2024 model. Since Ford is planning to sell CBU cars in India, it should have no trouble bringing the new Mustang here.