22 KYMCO iFlow, Like 200 & X-Town Launched
KYMCO has plans to make it big in India with their range of 2-wheelers and IC engine products.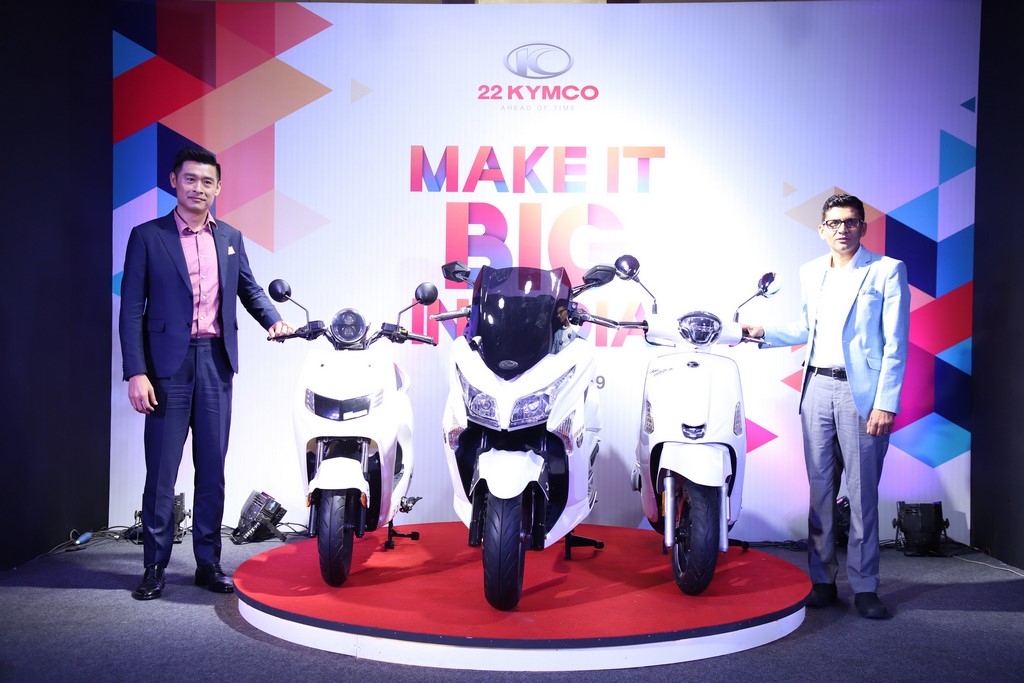 KYMCO (Kwang Yang Motor Company) has announced setting up a manufacturing facility for 22 KYMCO in Bhiwadi, Haryana. This manufacturing facility has an annual production capacity of 2,00,000 units and will manufacture the iFlow, the Like200 and the X-Town 300i ABS completely at their plant. India is one of the focus markets for the brand and the markets in New Delhi, Bangalore, Pune, Hyderabad, Kolkata and Ahmedabad are their focal points.
The company has plans that span for the next 3 years to build a strong pan India dealership network with 300 touch points. The company revealed their new logo and launched competitive price points for their new machines, that will be available in India from September 2019.
The company has revealed the prices of its products and the iFlow is priced at Rs. 90,000/-, the Like200 is priced at Rs. 1,30,000/- and the X-Town 300i ABS comes in at Rs. 2,30,000/-. All mentioned prices are on-road, Delhi.
The iFlow is an e-scooter from the brand, while the Like200 and the X-Town 300i ABS are traditionally IC powered 2-wheelers. The 22 KYMCO scooters will be powered by Lonex, which is the company's smart energy solution network that is cloud-connected and consists of portable high-performance batteries.
Combining KYMCO's 55-year old legacy in the automotive world with 22Motors' expertise in the Indian market, they are set to make an impact in the Indian market and will take part in the future e-mobility.
22 KYMCO
– The new products will be available from September this year
– Prices for their products start from Rs. 90,000/-
– In their Phase one approach, they will target New Delhi, Bangalore, Pune, Hyderabad, Kolkata and Ahmedabad