3M Car Care Launches Door-Step Service
3M Car Care has just launched its 'Store to Door' service to attend to customers at their door step itself with the help of sophisticated and self-sufficient vans which operate on a 100% 'Plug & Play' model.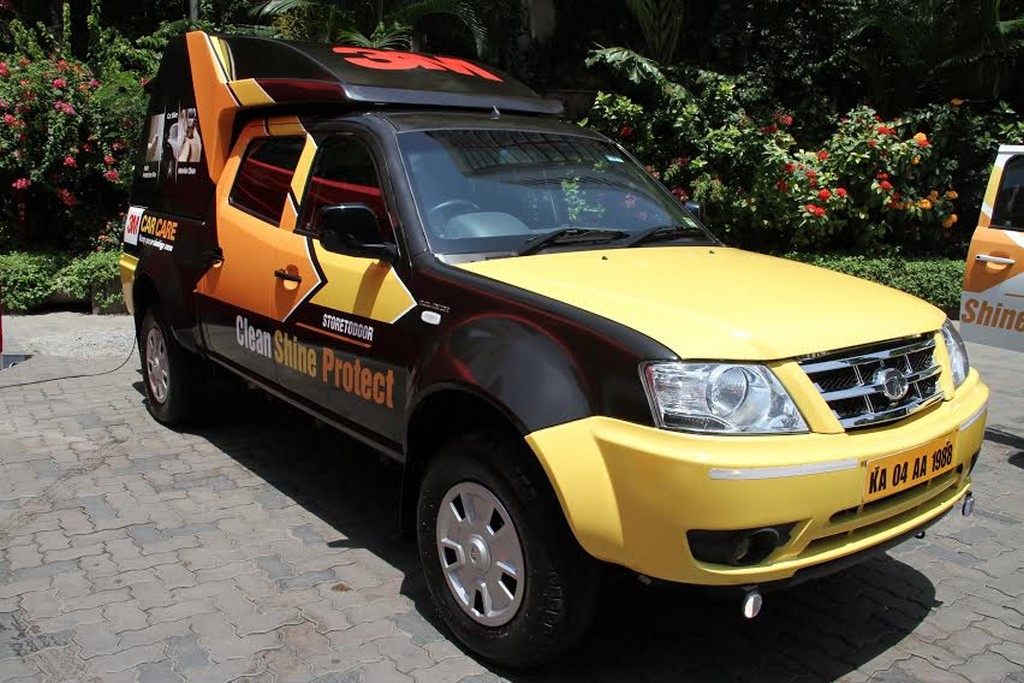 3M Car Care which is a unit of the Automotive After Markets Division of 3M India, has launched a new door-step service for car care and detailing called 'Store to Door'. This service will be brought to customers' homes through new self-sufficient vans that completely operate on a plug and play model. These vans offer more than the basic detailing services like cleaning and polishing including the likes of a dry wash, which eliminates the need for water. GermKleen which helps in removing 99% of microbes from the interiors and Paint Sealant lasts upto a period of 6 months unlike wax and polish.
The company is known for its products that range from improving manufacturing efficiency and impact improved healthcare delivery to safety markers that help increase road visibility, everyday kitchen and home care aids and car care products. 3M Car Care is very positive that this service will gain immense popularity among end users and help the brand name grow even further in our country.
All the mobile car detailing vans are GPS and GPRS enabled which tracks the location of the vehicle so that the customers can be reached in the shortest possible time. Each van will be manned by well trained technicians to ensure utmost customer satisfaction levels and also to make sure that service quality is strictly as per the 3M norms and process. The vans also come equipped with a television on which customers can view every aspect of the treatment before they opt for the service. The van is not only equipped with tools for complex jobs, but also has a host of DIY material which can be bought off the shelf by customers.
3M currently has more than 1400 dealerships across India and 50 stores spread across cities like Mumbai, Pune, Delhi, Ahmedabad, Chennai, Chandigarh, Coimbatore, Jaipur, Bangalore, Cochin, Hyderabad, Gurgaon, Nashik, Nagpur, Raipur and Kolhapur.