5 Best Hatchbacks Ever – My Personal Favourites
While some manufacturers are converting their hatchbacks into crossovers, here are 5 hatchbacks which will always put a smile on your face.
5 Best Hatchbacks
Majority sales of cars in India come from hatchbacks. The hatchback market is so big that India is the global exporter of some popular models while it is also a hub for small cars. In this listicle, we will be going through 5 of the best hatchbacks with a slight emphasis on performance and dynamics.
Ford Figo Diesel – The Ford Figo diesel is the one to get since the petrol engine is average at best. The diesel Figo makes 100 PS of power and 215 Nm of torque, it sprints to the ton in under 10 seconds while still being hugely fuel-efficient with a claimed mileage iofs 24.4 km/l. It is also light, nimble, and agile making it easy to drive while also being a fun handler. With the facelift, Ford managed to give it more equipment too but unfortunately, the car doesn't get the SYNC3 infotainment system like its siblings. The Figo is priced attractively too but doesn't sell in the numbers it deserves because of the herd mentality of hatchback car buyers.
Fiat Punto Abarth – While Maruti Suzuki offered a 100 horsepower hatchback in 2017 with the Baleno RS, Fiat did the same 18 years back with the Palio 1.6 and the next car on our list has almost 50% more power than the BoosterJet motor, it's the Fiat Punto Abarth whose 1.4-litre turbo petrol engine outputs a stellar 145 BHP, making it the most powerful hatchback in the country, taking just 8.8 seconds to reach the ton. It's also the most thirsty hatchback in the country returning around 5-7 km/l. Built like a tank, the Punto Abarth has the raw feel with its hydraulic steering, notchy manual gearbox and no electronics so that it can wheel spin even in third gear.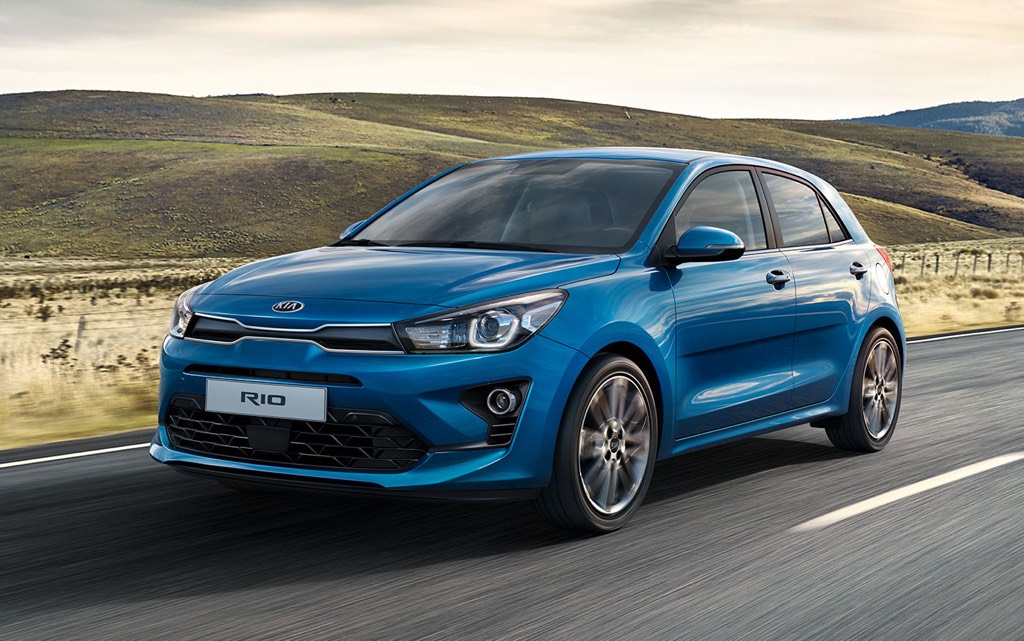 Kia Rio – The Kia Rio is undoubtedly one of the best-looking hatchbacks around. While it's not as good to drive as it looks, it feels premium inside-out and features some really interesting safety tech like lane departure warning and a 5-star Euro NCAP score. The Rio definitely drives better than the i20, it's brother from another mother although it doesn't really score high on practicality but who really cares? Sadly the Rio won't be launched in India anytime soon.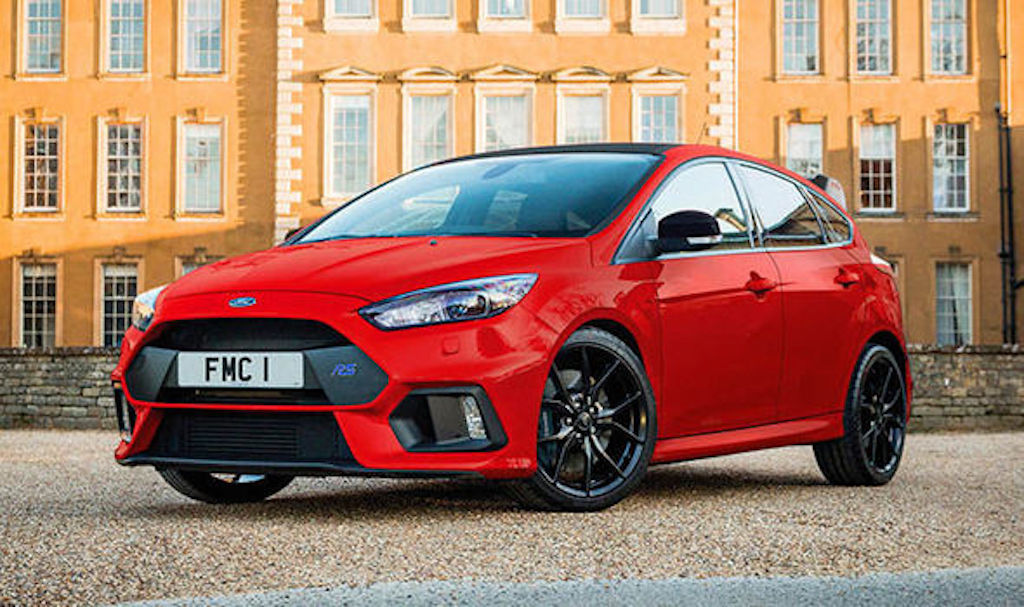 Ford Focus RS – The Ford Focus RS is the biggest hatchback on this list, but is truly the most exciting one too. Powered by a 2.3-litre EcoBoost turbo engine that belts out 350 PS and 440 Nm, the over-boost function gives it another 30 Nm! It's mated to a 6-speed manual gearbox, resulting in 0-100 km/hr in just 4.7 seconds which makes it as quick as the Lamborghini Gallardo while 0-200 km/hr takes 17.2 seconds and the top speed is an equally impressive 266 km/hr. The Focus RS is not just fast and furious but very practical too as it has plenty of space for passengers and their luggage. It offers acres of grip thanks to all-wheel drive yet lets you go bonkers as it comes with a drift mode and loves to oversteer.
Volkswagen Polo GTI – At numero uno position is the Volkswagen Polo GTI, not the one sold in India which celebrated 10 years of no updates recently but the global sixth-generation model whose design might be an evolution yet looks fresh and timeless. The latest-gen Polo is a practical car because it has some space at the rear while the dashboard looks nice and features are plenty too. The Polo offers fun handling, great stopping power and low body roll. It is solidly put-together too like all other VWs with great build quality but the major reason why it tops this list is that 2.0-litre TSI engine that belts out an impressive 200 PS of power and 320 Nm of torque, making it go from 0-100 km/hr in just 6.7 seconds while the top whack is 237 km/hr.