5 Bike Features That We Take For Granted
Technology has advanced significantly over the years and even though our bikes today come with many advanced features, there are always those features that we take for granted.
1) Tubeless Tyres and Alloy Wheels – The traditional type of tyres used to come with a tube inside which would hold air but the newer tubeless tyres don't require a special tube for holding air. Tubeless tyres also increase the safety levels. If there is a puncture then air escapes only through a small hole on the tyre whereas a tube-type tyre would burst in such a case. Punctures can be easily repaired with the help of puncture-repair kits which consist of a liquid sealant gel which can be put inside the rim. Alloy wheels are made up of aluminium and magnesium and hence they are also referred to as mag wheels. Alloys wheels are much lighter than regular steel rims and hence they aid in better handling dynamics. Alloy wheels are a bit more expensive to manufacture than their steel counterparts and hence they were available only on expensive bikes earlier but these days you can find them even on entry to mid-level bikes. They also add style quotient to the motorcycle.
2) Digital Instrument Cluster – All bikes used to come with analogue meters till sometime back and then Bajaj Auto adapted to digital consoles with the Pulsar. Soon their entry level bikes started to come with digital speedometers and competition started to follow soon. Today, almost every bike comes with a digital speedometer, right from entry level commuters to high-end superbikes (there are exceptions of course like the Discover on the low end and the Kawasaki Ninja ZX-14R on the high end).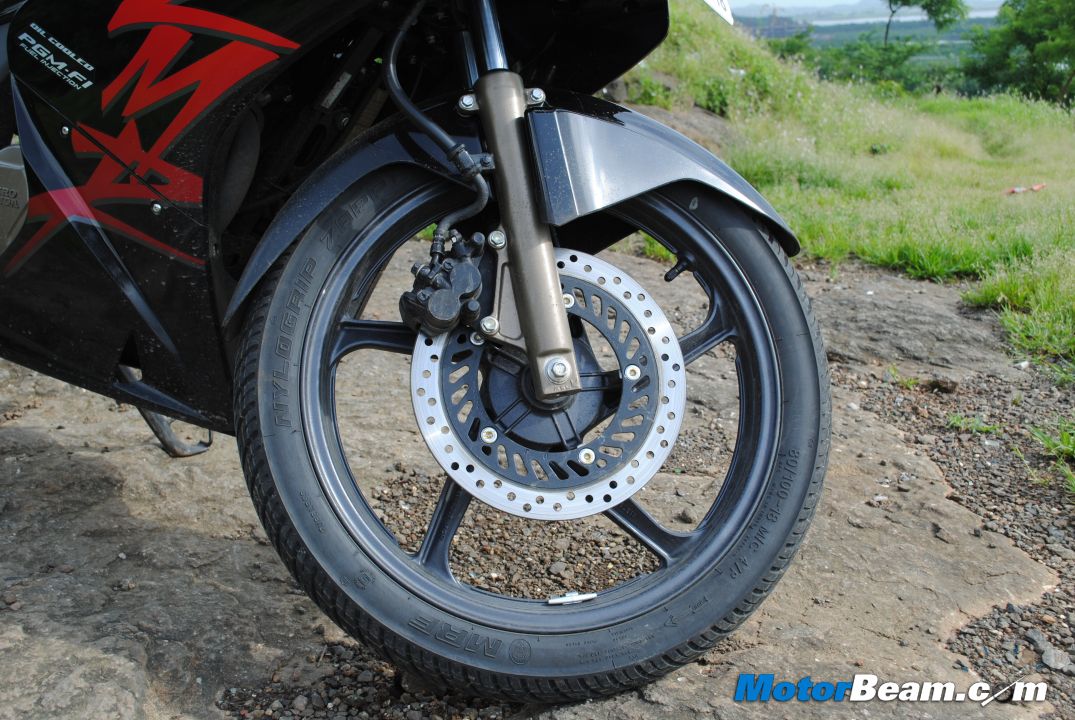 3) Front Disc Brakes – In a disc brake, there is a metal disc which is attached to the wheel. Discs offer much better stopping power compared to traditional drums. The callipers are connected to the fork and they come closer to the brake pads and help the motorcycle stop. Disc brakes are also known to perform well on all types of road conditions like wet, sand, dirt, etc. The discs come in various sizes depending on the bike manufacturer as well as the power produced by the engine.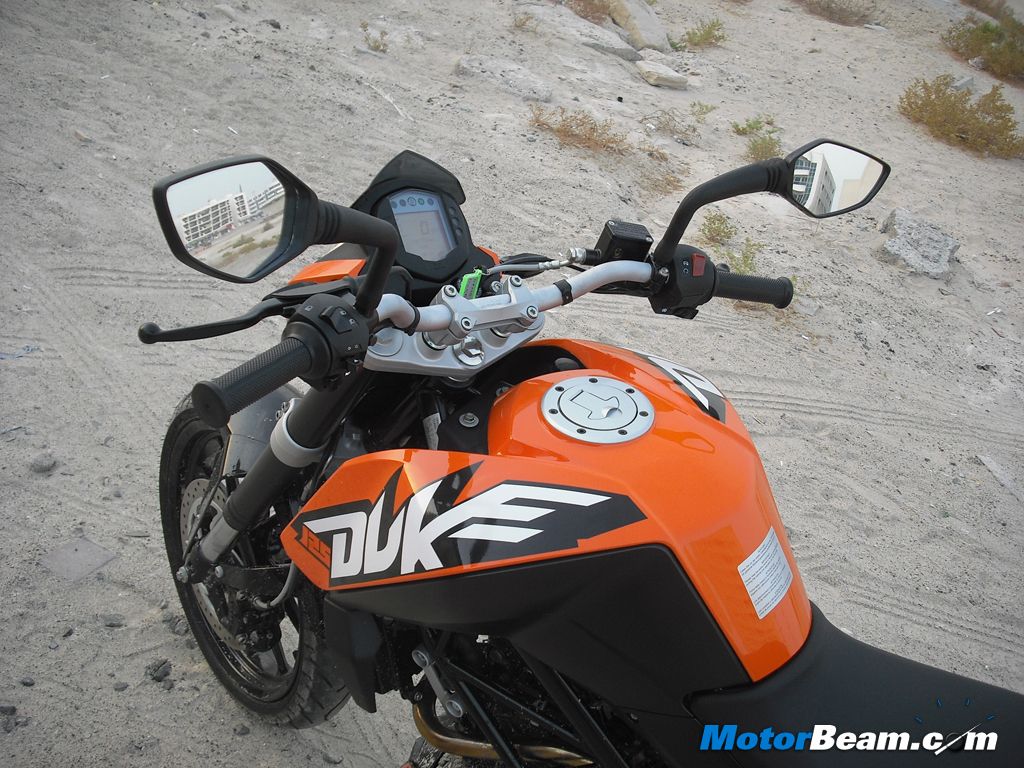 4) DC Electrical System – Bikes come with a number of parts that use the electrical system such as horn, electric start-stop, lights, etc and all of these are powered by a battery that is connected with a "Direct Current". The battery gets continuously charged with the help of a generator that is driven by the engine and as long as the engine is running, the battery keeps getting charged. Majority of the automotive systems use 12V DC power.
5) Clear Lens Headlamps – Earlier the headlamps on various automobiles consisted of just steel and glass but the designs of headlamps have evolved in many ways. In clear lens headlamps there are one or two bulbs placed inside and there are multiple mirrors of small sizes fixed around the bulbs. These mirrors act as reflectors and the plastic casing only acts as a protective layer for the headlamp assembly. Clear lens lights offer better visibility and light is thrown in a particular direction depending on how the reflector mirrors are placed.
What 5 features do you think we will take for granted after 10 years? We are betting on LED pilot, indicators and brake lights, daytime running light, 4-valve engine, fuel injection, electric start, maintenance free battery with no kick start, rear monoshock and maybe even ABS.