British Biker Build Off Airs On Discovery Turbo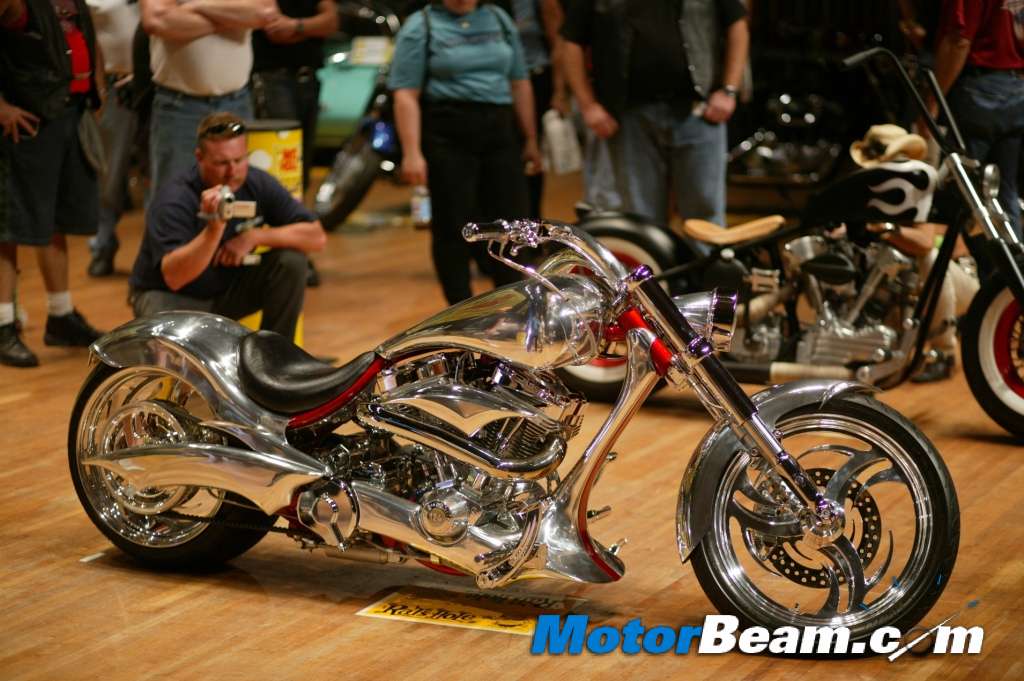 UK's best mechanics take their ultimate concept bike off the drawing board, through the workshop and on to the road. Six enthusiasts compete to build the ultimate motorbikes in British Biker Build Off, which premieres every Tuesday at 9 pm starting April 5th on Discovery Turbo. Custom bikes have been around in Britain since the fifties when the rockers roared off on their modified Triumphs and BSAs. Once known only to a small circle of motorcycle enthusiasts, customizers are now household names and the bad boy art form has transitioned into mainstream pop culture. Enter the world of larger than life characters whose passions are translated into machines and featured through designing and crafting their bikes from raw steel. Watch the process as heavy metal is cooked, shot, welded, hammered, bent, tortured and twisted into exotic and beautiful forms, built with the aim to create a machine capable of clinching the Build Off crown and to be acclaimed Britain's best custom bike builder.
The rules of the competition are simple. Build the very best bike that you can and ride to the Pro Custom Bike Show, Doncaster on Judgement Day. The talent pushes the boundaries of conventional engineering in their bid to become 'Best in Britain' and gain entry into the European and World Championships. But as this amazing series shows, nothing is ever straight forward in the world of custom bike building. Every custom bike produced is unique and compared to the mass produced machines displayed in showrooms. Though these custom bikes do not have sophisticated suspension or racetrack bed technology, these might be heavy and lacking in BHP, but their big V twin engines churn out masses of torque. So the customized bikes have power and speed. Each episode reveals a level of imagination and innovation never seen before in custom building!