98 Kmpl Chevrolet Volt At 2010 Auto Expo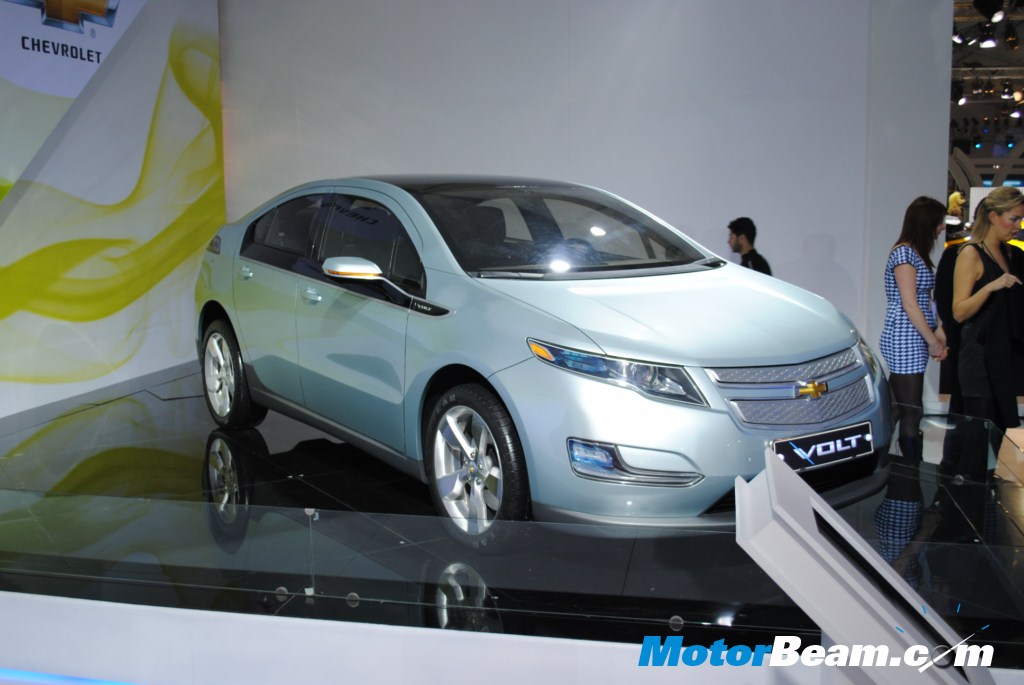 The Chevrolet Volt is an electric vehicle with extended-range capability. It is expected to drive up to 40 miles OR 64 kms on electricity without using a single drop of petrol or producing tailpipe emissions. It is a revolutionary car that is a significant departure from conventional hybrids as wheels are powered by an electric drive unit always. A 16 kWh, T shaped Lithium-ion battery pack powers the electric drive unit capable of meeting full vehicle speed and acceleration requirements. For longer trips, the on-board range-extending engine is used to drive an electric generator when the battery's energy has been depleted. This creates additional electricity to power the car for hundreds of kms. It is estimated that Chevrolet Volt will save about 1,892 liters of petrol every year based on 64kms of daily driving / 24,000kms annually.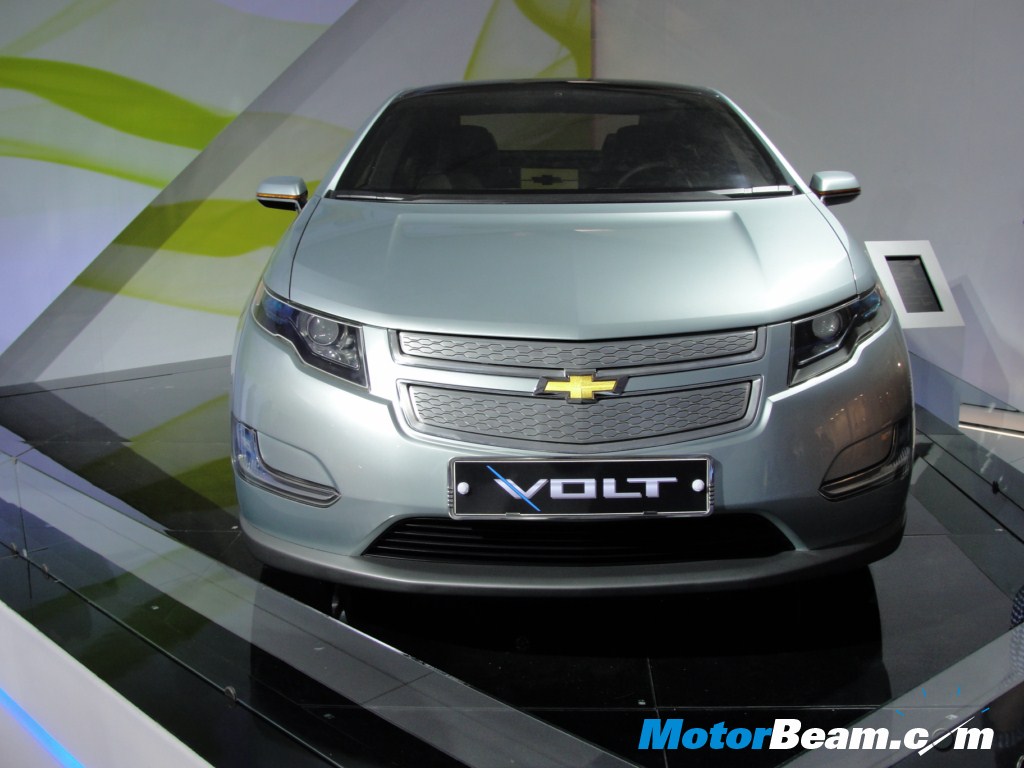 The Volt is more than its advanced electric propulsion system. With technology beyond the battery, the Volt takes personalization, feedback and interaction to new levels. The Volt's "Efficiency Meter" in the digital instrument cluster gives the driver real-time feedback on driving efficiency. The heating and cooling system has three efficiency modes, while activating the Volt's "Green Leaf" button provides access to vehicle Power Flow, Charging and Energy information. The driver will be able to set the charging schedule inside the vehicle or remotely, based on time of day or cost. And the Volt even has audio and visual cues to alert the driver when the car powers on, off and when charging is activated. Chevrolet Volt will make its US debut in late 2010. Introduction in India will also be evaluated depending on the eye candy it attracts at the Auto Expo.