How Different Is Chevrolet's Volt From Toyota's Prius?
[singlepic id= 10400 w=540 h=375 float=center]
With fuel prices soaring higher and higher, automotive OEMs are pursuing R&D in alternative propulsion systems to increase the fuel economy of their models. One of the popular among alternative propulsion systems is "Hybrids". Globally, the hybrid passenger car segment has been ruled for a very long time by the Toyota Prius with other similar models filling in later. The Toyota Prius has been in the market since 1997 and has been hugely popular with people who can afford such a vehicle, since being eco-friendly comes with a price.
One new entrant into this hybrid segment is General Motors' offering, the Chevrolet Volt. Many a times, buyers have been intrigued with the question that how one hybrid model is different from the other. We take the Toyota Prius. The Prius is a full hybrid/combined hybrid model meaning it can be powered both by an engine and/or an electric motor. This is achieved by using a patented "Power Split Device" to adequately transfer power to the different wheels. The Chevrolet Volt, on the other hand is just a plug-in electric vehicle.
The Chevrolet Volt operates as a purely battery electric vehicle with the gasoline engine kicking in to extend the range of the vehicle when the battery runs out of juice. The Chevrolet Volt also incorporated Regenerative Braking System that contributes to the on-board electricity generation. The Chevrolet Volt was first unveiled by the company in 2008 as a concept model which was later put into production. The car went on to win many awards like 2009 Green Car Vision Award, 2011 Green Car of the Year, 2011 North American Car of the Year, 2011 World Green Car and 2012 European Car of the Year. Comparing the aerodynamic performance, the Toyota Prius gets a drag coefficient of just 0.25, one of the lowest among all the global models while the Chevrolet Volt has a very high drag coefficient of 0.43.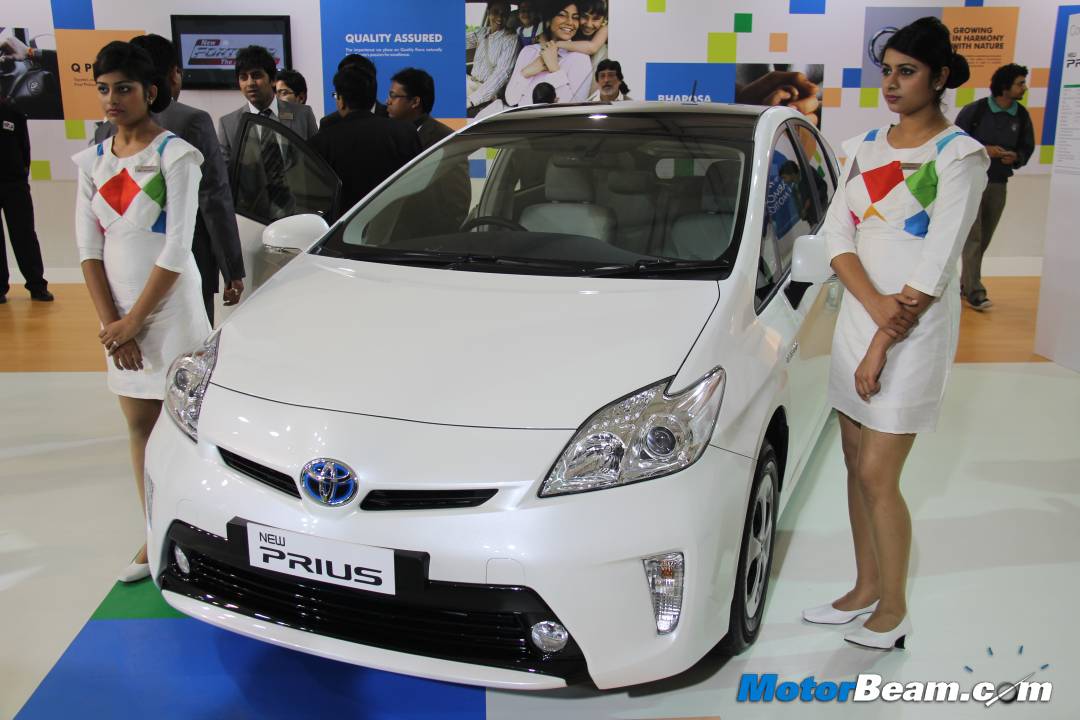 [singlepic id= 10402 w=540 h=375 float=center]
[singlepic id= 10403 w=540 h=375 float=center]
[singlepic id= 10404 w=540 h=375 float=center]
[singlepic id= 10405 w=540 h=375 float=center]
[singlepic id= 10401 w=540 h=375 float=center]