Abarth Punto Evo Spotted Testing, Detailed Pics Inside
Fiat has begun testing the Abarth Punto Evo in India and is doing the tests in varied geographical conditions. A launch is expected in the coming months.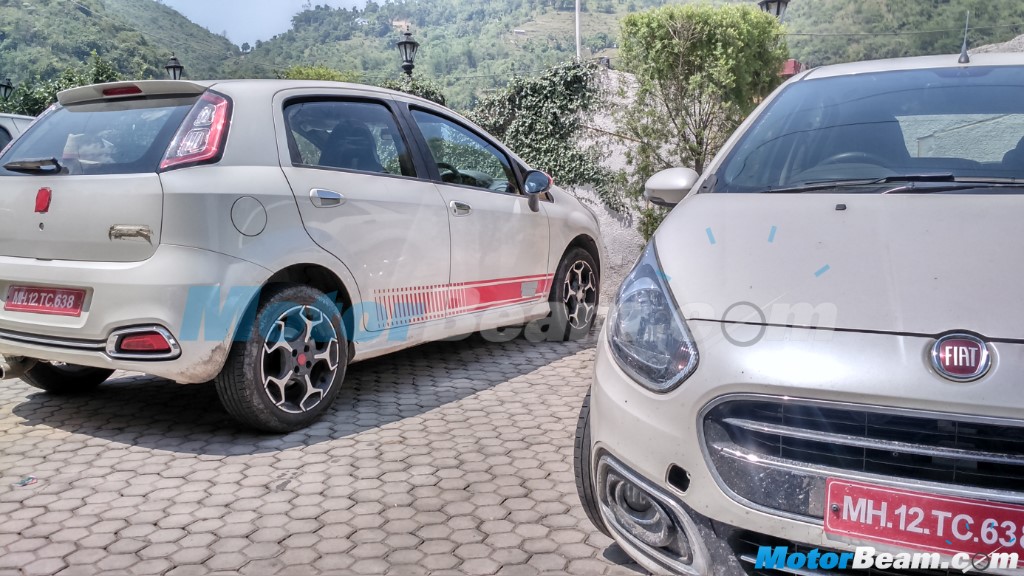 What answer comes to your mind when someone asks "Fast hatchback with good dynamics under Rs. 10 lakhs."? The only answer to the question currently is the Volkswagen Polo GT TSI which is powered by a 1.2-litre TSI motor coupled with the brilliant DSG gearbox. Since there are no other alternatives to the same, the demand of the car is high and has surprised the German automaker itself. However, Fiat would be soon launching the Abarth Punto Evo which will be powered by a 1.4-litre T-Jet engine rumoured to produce 135 BHP of power, coupled to a 5-speed manual transmission (as seen in the spy shot).
With a brilliant chassis and suspension setup that the Punto Evo boasts of, the T-Jet petrol engine will take the fun level up by several notches. Until now, the major grouse that enthusiasts had with the car was the lack of punch even after the impressive figures on paper. While it can be majorly attributed to the higher kerb weight, the gearbox which is known for its rubbery shifts can be blamed too. We hope Fiat will sort out the gearbox issues before launching the Abarth Punto Evo here. Test cars are being spotted across the country now and recently our reader Vineet Singh spotted the cars in Himachal Pradesh where they are being tested for cold weather performance along with a host of other factors.
Visually looking at the vehicle, one can easily make out that it's not a regular Punto Evo and that it is something 'special'. The Abarth stickers on the side accentuate the look of this Fiat and look classy. Abarth decal on the bootlid denotes what's under the hood of this mean machine and what it is capable of. The Scorpion Claw alloys look really hot and the size is 16-inch keeping practicality in mind. This means that this Italian car rides on the same patch of rubber found on the Punto Evo Sports that is 195/55/R16. A size wider would have been great as it would have increased the grip levels and taken up the handling to a different level. We are eagerly waiting for the launch of the Abarth Punto as well as the Abarth brand in India now.