All Bikes In India To Have 'Auto Headlamps On' From April 2017
Two-wheelers to get auto-headlamps from April 2017 as part of safety measures from the Indian Government. Aims to reduce the number of two-wheeler fatalities.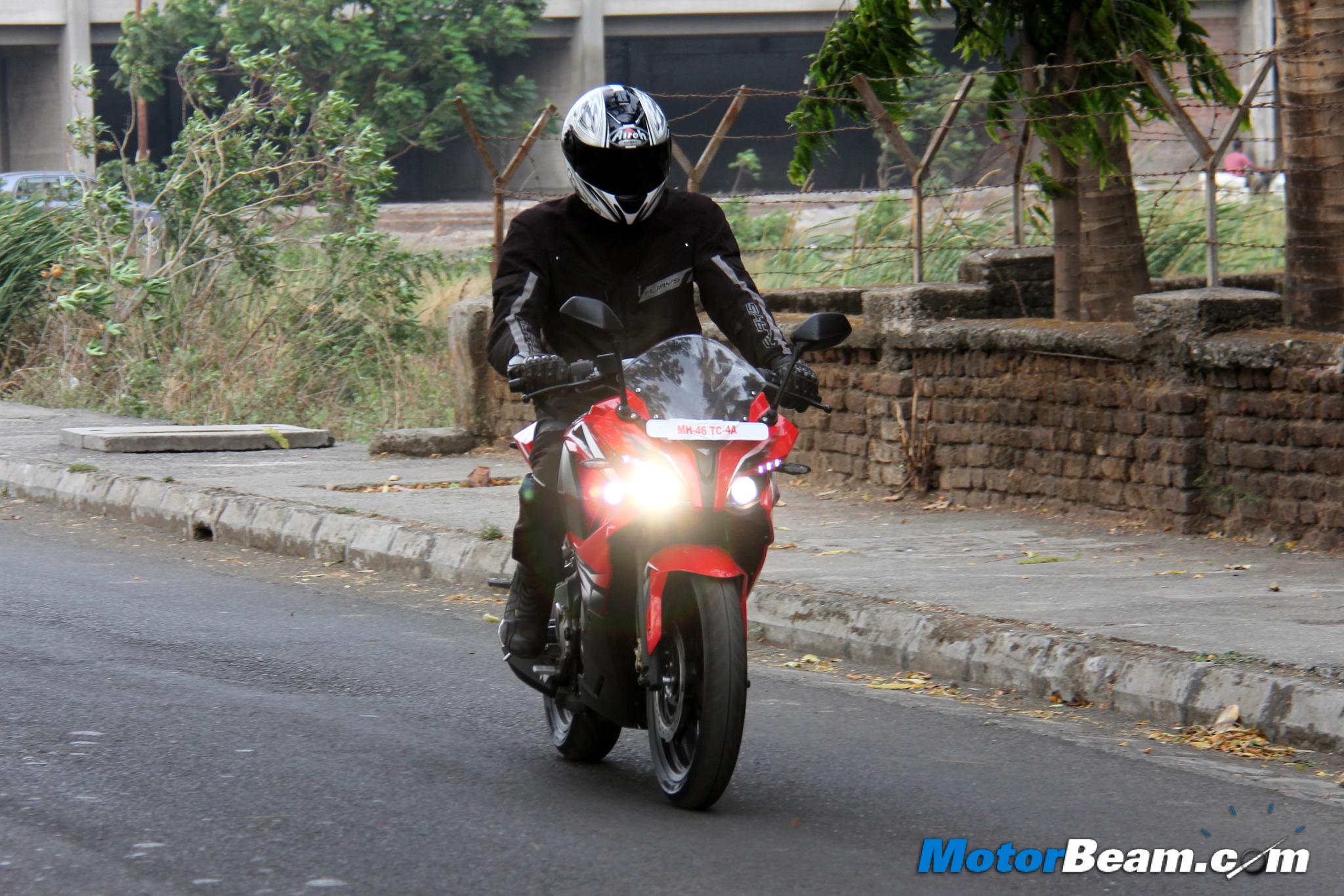 We were the first to suggest that bikes in India should use DRLs (read HERE) and come April 2017, every two-wheeler (bikes and scooters) will need to have a new feature fitted onto them called the Auto-Headlamps On (AHO), which is similar to a car's Daylight Running Lamps (DRL). The government is also working on another safety feature which will be a device to produce sounds in-case of any accident to alert passer-by and people around the area.
The ministry has already finalised the norm with the objective to reduce accidents involving two-wheelers, after consulting with all the two-wheeler manufacturers. The AHO feature as the name suggest switches on the headlamps as soon as the engine is turned on. These lamps can be turned off only when the engine is switched off as there will not be any specific switch to switch off these lights.
Sources have informed that the transport minister Nitin Gadkari has already received a detailed presentation from Automotive Research Association of India (ARAI) after the proposal was accepted by the panel which sets the vehicle safety standards. The sources also informed that the Supreme Court appointed committee is also pushing the proposal in favour of the feature, looking at and giving examples of its beneficial significance in other various parts of the world where this feature is already in place, especially Europe where this feature was adopted in 2003.
Experts from Automotive safety have said that this AHO feature has improved conspicuity of two-wheelers throughout the day from dawn to dusk and also that this can be enhanced just by varying and optimising the luminosity and intensity of the lamp's colour if necessary. The importance of such feature in India comes from the data collected by the government showing how in the two-wheeler segment alone 32,524 people were killed and another 1,27,452 injured in crashes the previous year.
Along with AHO, the government is also working on another feature which would create a specific type of noise which would alert the people or police officials nearby of any accidents. This feature is being given importance as the current response time to help people involved in any crash is still not quick enough and that this response time would be longer in remote areas. Officials said that in India, sounding a horn automatically after a crash would not sound abnormal to commuters or police officials, hence a different method needs to be figured out to alarm people of any accidents in their surroundings.