Aprilia SR 150 Priced At Rs. 65,000/-, Launch In August
Aprilia SR 150, the crossover bike from Piaggio, aims at attracting the urban youth with a sportbike inspired styling. The model will be released at an introductory price of Rs. 65,000/- and will be available from August 2016.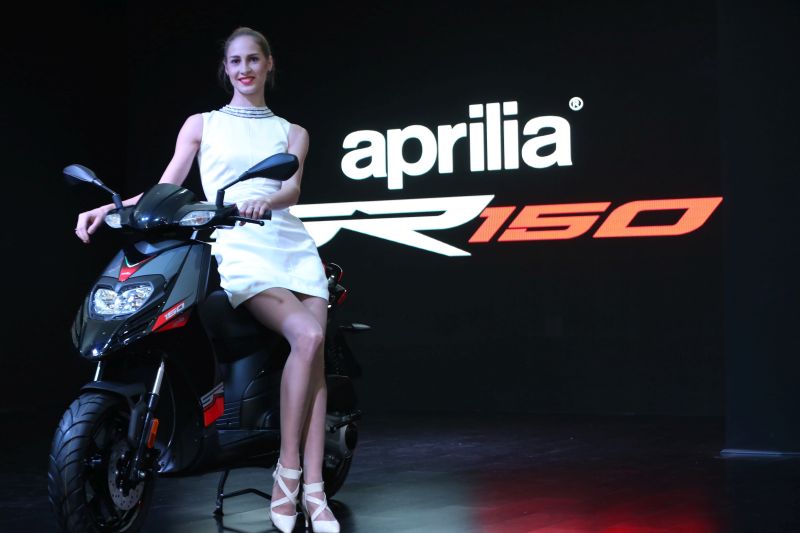 Nowadays, Italian products ruling the Indian roads are quite a common sight. Yes, of course we have all seen the Italian superbikes on display. But the tides have been shifting ever since Piaggio made its revamped entry with the newly-inspired Vespa. The Vespa changed the Indian Scooter market altogether. It catered to the customers who genuinely needed a scooter and to those who didn't want a bike, yet required power at their wrists.
The Indian scooter segment is one of the largest in the world with more than 5 million units sold last year and a growth of more than 20% in the first half of 2016. The Italian manufacturer has recently launched its newest product, the Aprilia SR 150. Aprilia is owned by the Piaggio Group and has been the racing badge of its owner. This model is aimed at projecting the company's sport expertise along with superior technology and style to those of its counterparts.
Their latest product is a crossover scooter that possesses the feel of a sports bike with the ride comfort of a traditional scooter. It is designed and engineered at the Italian base while it is being produced for the Indian market in their Maharashtra plant. The Aprilia SR 150 is offered at an introductory price of Rs. 65,000/- (ex-showroom). The new SR 150 will take appearance and design cues from its superbike sibling and will be equipped with a lighter engine to make it a new mini-segment. It will have large 14-inch wheels with five spokes that are similar to the Aprilia racing bikes.
The crossover scooter is powered by a single-cylinder 150cc, 4-stroke engine that is touted to be lighter compared to the Vespa. It is modelled to represent Aprilia's racing heritage. The target audience for the Aprilia SR 150 is the upward mobile urban youth who prefer a dynamic vehicle with a foreign stroke of excellence. The new model will likely be in showrooms by August 2016. Piaggio is also credited for its other acquisitions such as the superbike manufacturer, Moto Guzzi and the modern day tow trucks such as the Ape.
Aprilia SR 150 Priced At Rs. 65,000/-
– Piaggio-owned Aprilia will be releasing a new 150cc crossover scooter in August 2016
– The SR 150 is aimed at attracting the urban youth with a sporty scooter
– It will come at an introductory price of Rs. 65,000/-
– The new scooter will be manufactured at Piaggio's India plant in Baramati