Arabs Pay Rs. 20 Lakhs To Transport Cars To London For A Month
We all know that the Sheikhs and Arabs residing in the Middle East have a lot of wealth. They are known for their taste in cars, watches and other luxury items. London is one of the most affluent cities in the world. It has some localities that boast of expensive places, premium and exotic cars and so on. So what do you get when you combine the richness of the Middle East with the appeal of rich London? A mad combination where you can see Arabs driving down their supercars burning the streets of London.
It is summer time in the Middle East and the festive season of Ramadan has just got over few weeks back. Since the heat in regions such as the UAE, Kuwait, Saudi Arabia and Qatar gets unbearable, it is a common norm for many affluent citizens to go on a month-long holiday to a cooler place like the UK. These Arabs are also known to take their exotics wherever they go and hence it is not really surprising to find a considerable lot of supercars on the roads of London, bearing Middle East number plates. According to rules, you can drive around such a car for a period of two months from the date of transportation.
Now, what does it cost to transport a sports car from the Middle East to the UK? Anything ranging from £5000 to £20,000 (Rs. 5-20 lakhs). It all depends on your vehicle, total transportation distance, type of transport used, etc. Qatar Airways has some Airbus A330-200F freighters in its fleet which are used to transport these cars from Doha to London. The cars are secured in a single row or a side-by-side configuration. A single flight can accommodate as many as 31 cars. In London, Oxford Street, Regent Street, Knightsbridge, etc. are just some of the places which are known for having shops of luxury brands so it is a no brainer that these areas are favourites with the Arabs.
Cars like Lamborghnis, Ferraris, McLarens, etc. can be seen in abundance while tourists stop in their paces to give these machines a second look. The owners of these beasts are no less either, they rev their cars' engines to attract attention. While most of the attention comes from lovestruck car fans, some people have also attracted unwanted attention from the police, insurance companies, etc.
Anyways, it is their money and they have the right to do whatever they want to do with it. People have different opinions on every issue. While some people say that there is no problem in spending so much to transport the vehicles for a short period, others say that this is nothing but sheer flaunt of wealth. What is your take on this?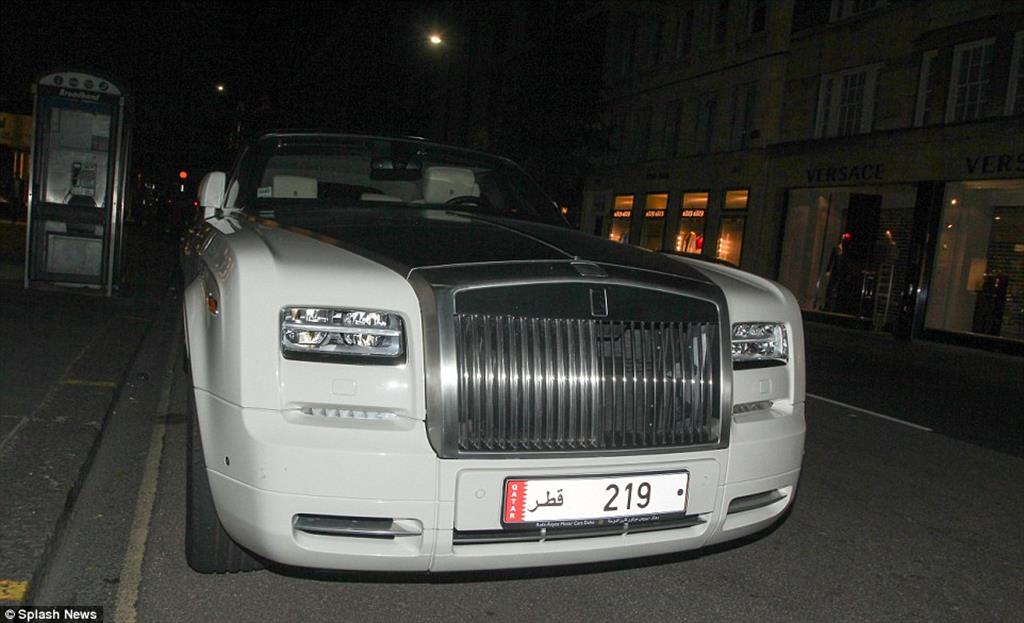 Source – DailyMail.co.uk