Arc Vector Electric Motorcycle Is The Most Powerful & High-Tech
The Arc Vector electric motorcycle will also get a plethora of high-tech riding gears.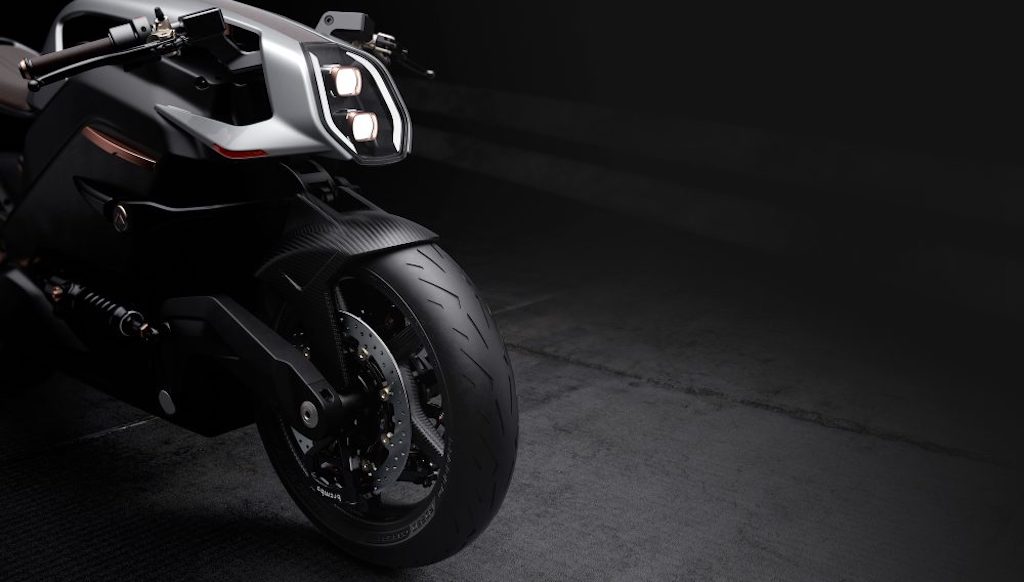 High-performance electric motorcycles aren't very far from reality now. In fact, the Arc Vector, which was unveiled at the EICMA 2018, is the most high-tech and high-performance motorcycle there is right now.
The Arc Vector electric motorcycle is designed to be a beast in every way possible. First up, there is a 95 kW electric motor that is capable of hitting a top speed of around 240 km/hr. The 0-97 km/hr (0-60 mph) acceleration comes up in just 2.7 seconds, which makes it as fast as the production prototype of the Curtiss Zeus.
The battery is rated to have a riding range of around 190 kms on the highways and around 275 kms on normal city roads.
The performance-oriented Arc Vector electric motorcycle uses a carbon fibre monocoque chassis that houses all the electronic components, including the motor, battery and the controllers. Together with a carbon fibre swingarm, the motorcycle is around 25% lighter than its competitors.
Apart from high-tech components in the motorcycle itself, Arc will also bring a plethora of riding gears and wearables. As for an example, there is a tech-rich helmet that comes with an HUD display to offer the rider a slew of information. Furthermore, there is a rear-view camera on the helmet too. There is also a haptic riders' jacket that can provide tactile feedback in case there is a car or other vehicle approaching from behind.
Interestingly, there would be only 355 units of this masterpiece Arc Vector motorcycle produced and it is expected to have a high price tag of a whopping $117,000 (Rs. 81 lakhs).
Arc Vector Electric Motorcycle
– Has a 95 kW electric motor
– Uses a carbon fibre monocoque chassis
– Limited to 355 units only