Ashok Leyland Discontinues Stile MPV Due To Poor Sales
Owing to very poor sales in the commercial segment, Ashok Leyland has pulled the plug on the Stile MPV and the company is instead focusing on the bus market.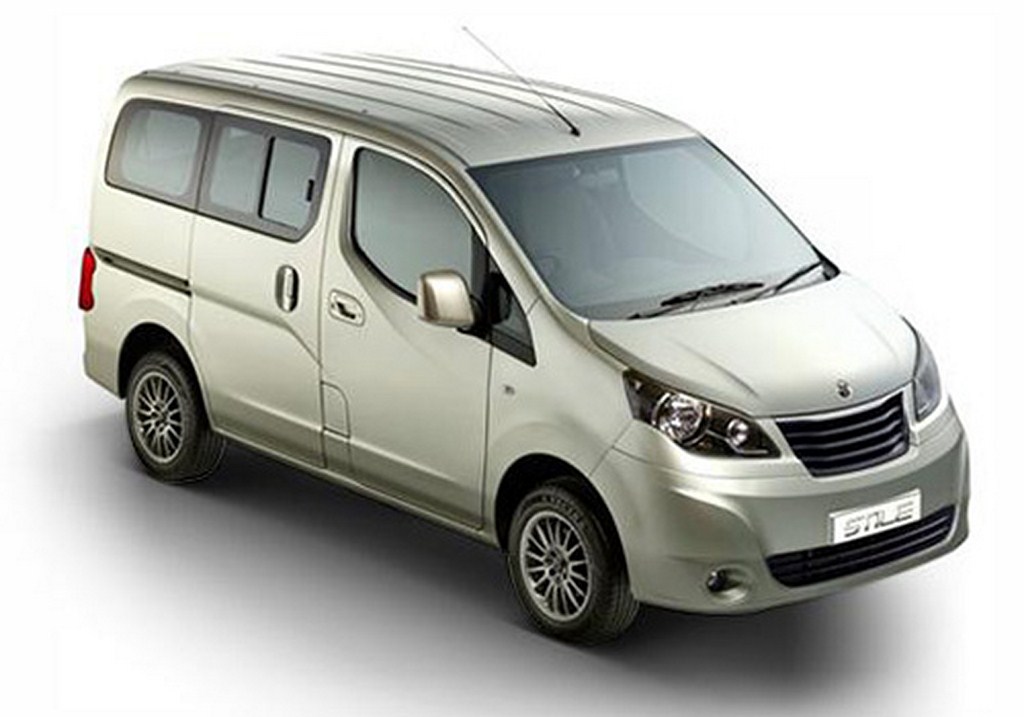 Ashok Leyland had launched the Stile MPV with much enthusiasm in October 2013. Nothing but a rebadged Nissan Evalia, the Stile was set to cater to the commercial sector and not the personal car space. The MPV had a cheaper price tag than the vehicle it is based on as it was devoid of many features and had a detuned engine. However, the Stile did not get going at all in terms of sales and has been a disappointment for the company (same as the Evalia for Nissan). The main reason for this is its boxy styling, which is very bland and the lack of basic features available on the MPV.
Owing to the very poor sales of the Stile, Ashok Leyland has decided to discontinue the vehicle and concentrate on its main business instead, thereby exiting the multi-purpose vehicle segment. Manufactured through a joint venture with Japanese company Nissan, Ashok Leyland will be writing down their investment in the venture by around Rs. 224 crores. The joint venture with Nissan also helps Ashok Leyland manufacture the Dost Light Commercial Vehicle (LCV). The company however, mentioned that they might reenter the segment later in the future when they see better prospects for themselves in the MPV space.
In the meantime, Ashok Leyland is considering to become a global bus manufacturer by setting up assembly plants in Africa, Middle East and one in India. They will be shipping out bus kits to the factories abroad so that they can cater to the respective market from as close as possible. Each assembly plant would cost Ashok Leyland Rs. 20 crores, with the overall capital expenditure for the company reaching close to Rs. 100 crores for this fiscal year.
Though the Stile wasn't doing well, the Indian commercial manufacturer still managed to post a net profit of Rs. 334.80 crores in the last financial year in comparison to a profit of Rs. 29.38 crores achieved during the 2013-14 fiscal.