Ashok Leyland To Launch Stile In End-2013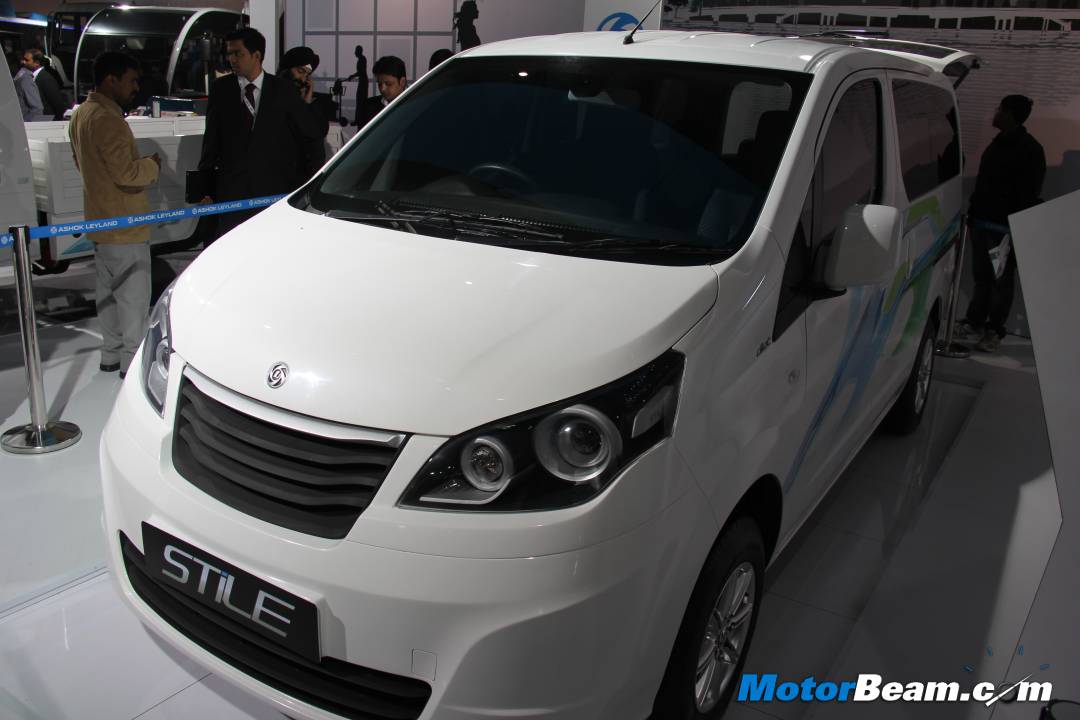 Ashok Leyland, the leading commercial vehicle maker in India is planning to launch the Stile in end-2013 through the Ashok Leyland – Nissan JV in the LCV (Light Commercial Vehicle) segment. The manufacturer showcased the Stile at the 2012 Auto Expo held in Delhi. The Ashok Leyland Stile is a re-badged, commercial version of the Nissan Evalia MPV, which will be offered in both diesel and CNG variants, intended for commercial purposes like taxi services, hotel shuttles, airport shuttles, BPO pick-ups, courier services, ambulances, etc.
Ashok Leyland is expected to borrow the 1.5-litre k9k diesel engine from Nissan to power the Stile MPV. The Nissan Evalia features a 1.5-litre dCi diesel engine that produces a maximum power of 85 BHP and peak torque of 200 Nm, coupled with a 5-speed manual gearbox, transmitting the power to the front wheels of the car. The Stile is not intended to compete with the the Nissan Evalia as the latter is only meant for private buyers and the Stile will have bare basic features when compared to Evalia's equipment level. The Nissan Evalia and Ashok Leyland Stile are made at Nissan's Oragadam plant in Tamil Nadu.
Considering the Nissan Evalia is a massive failure in the Indian market, we are keen to see how Ashok Leyland will sell the same vehicle which is often referred to as boxy and very bland in design. The Evalia is the NV200 van which Nissan itself calls as a commercial vehicle in global markets. However in India, the Japanese automaker tried to position the vehicle in the personal vehicle space and till date, most units have been bought by taxi operators.
The Ashok Leyland – Nissan JV is currently working on a new plant in Tamil Nadu, which is expected to be completed around 2015. The two manufacturers have dedicated Rs. 2300/- crore in the JV, of which 60-70 percent will be used for the new plant. Apart from the Stile MPV, the JV is planning to launch a larger LCV, namely Partner later this year, having a passenger as well as goods carrier version. The JV had earlier launched the Dost LCV to compete with the likes of Tata Ace, which is now being planned for a passenger carrier version to be launched around September this year with a 13-people carrier layout.