Ashok Leyland Nissan Launch Dost LCV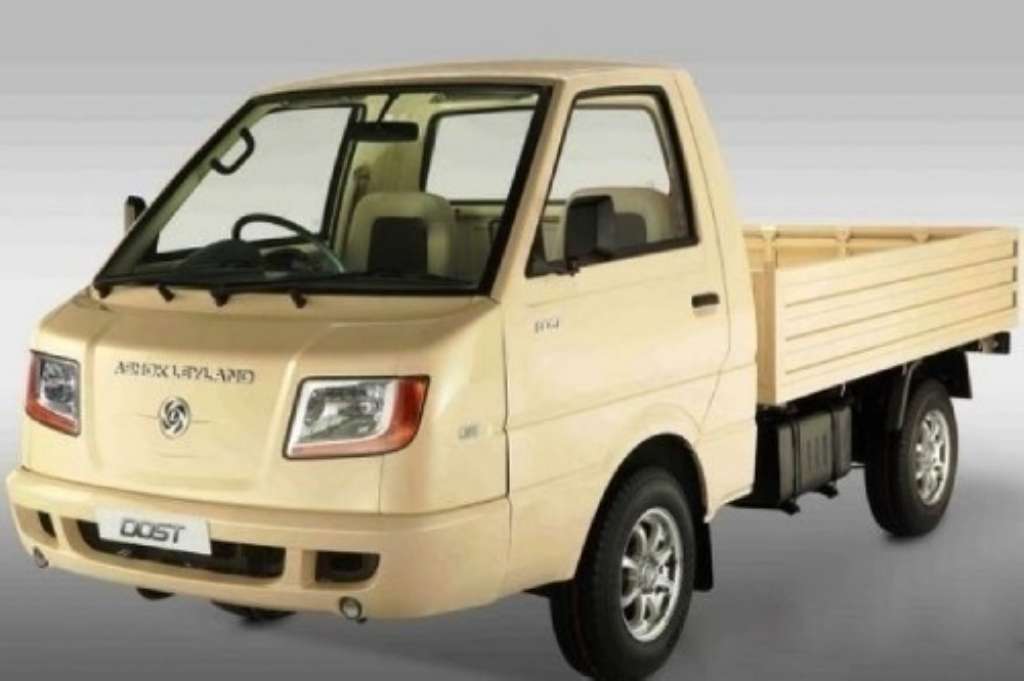 Ashok Leyland Nissan vehicles, a 50:50 JV has launched its first light commercial product Dost. The 1.25 tonne payload capacity vehicle has taken the company 3 years to make and will be available in the second quarter of 2011-12. The Ashok Leyland Dost is available in three version (BSIII and BSIV compliant) and will be sold through a network of 25 dealers. Dost has been developed with 100% local content and is manufactured at the company's plant at Hosur.
"Entry into the LCV market will open a new chapter in the 64 year old history of Ashok Leyland. We have developed a product that embodies Japanese quality at Indian cost. Driven by increasing levels of expectations from customers, LCV market has phenomenally grown in the last few years. It is now pegged at 2.8 lakh vehicles per annum and growing at 25%. Of this, we are mainly targeting the smaller segment ( below three tonne), which accounts for a volume of two lakh vehicles," Hinduja Automotive VC, Nissan Ashok Leyland Powertrain, Dr V Sumantran said.