Ather 450X Launched, Priced From Rs. 1.35 Lakhs
Ather has launched their flagship product 450X with more performance, range and features.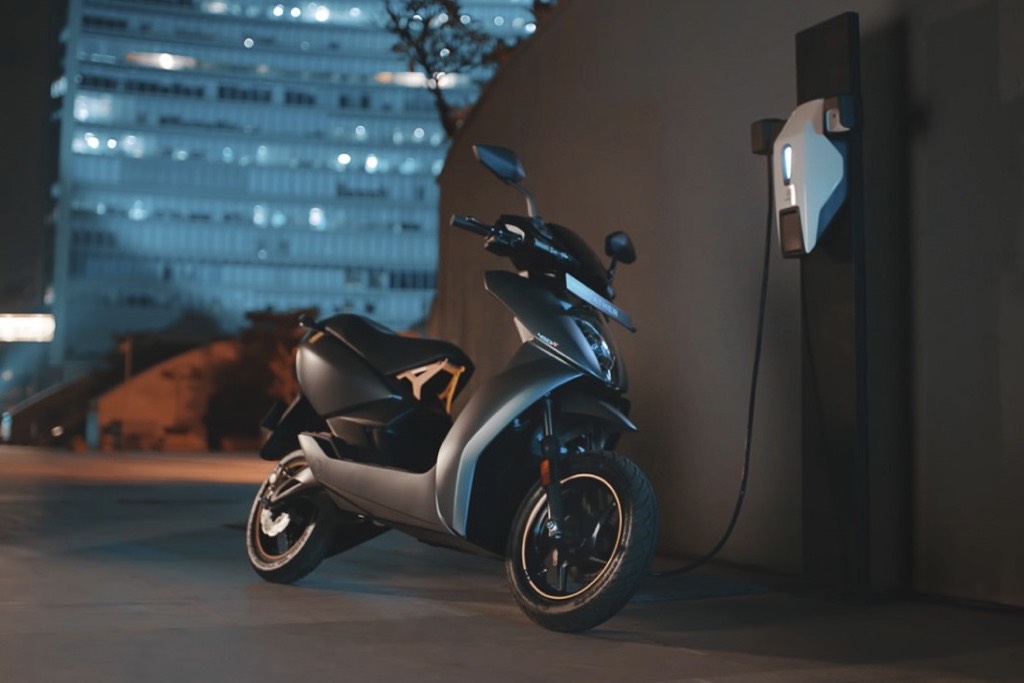 Ather 450X has been launched with a starting price of Rs. 1.35 lakhs (ex-showroom, Delhi) for the Plus variant while the Pro is priced at Rs. 1.45 lakhs (ex-showroom, Delhi). This pricing is for the non-subscription plan.
The electric scooter is available in two subscription plans – Rs. 1699/- (Plus) and Rs. 1999/- (Pro). If you opt for subscription plan, the price of the Ather 450X is Rs. 85,000/- (ex-showroom, Delhi).
It is available in grey, green and white colour options. Powered by a 6kW PMSM motor with a new 2.9 kWh lithium ion battery. It comes with 6 kw of peak power and 26 Nm of torque while the top speed is 80 km/hr. There are 4 riding modes – Eco, Ride, Sport and new high performance mode Warp mode. It can go from 0 to 40 km/hr in just 3.3 seconds.
It comes with a claimed riding range of 116 km while the real life range is 85 km. The fast charging can be done with a rate of 1.5 km per minute.
It comes with 4G SIM card, WiFi and Bluetooth connectivity. These features help riders to manage phone calls and music on the new 7-inch touchscreen which comes with Snapdragon Quad Core processor. It offers Android Open Source with map navigation, on-board diagnostics, over-the-air updates, auto indicator off and guide-me-home lights.
Some of the app features include Ride Stats, Push Navigation, Live Location and Vehicle State Tracking, Theft/Tow detection, Music Control, Call Control, Welcome Lights, Voice Assistant, etc. It also comes with smart accessories support like Tyre Pressure Monitoring System (TPMS) and Smart Helmet.
Ather 450X Price
– It is priced at Rs. 1.35 lakhs (ex-showroom, Delhi) for the Plus variant
– Priced at Rs. 1.45 lakhs (ex-showroom, Delhi) for the Pro variant
– Also comes with monthly subscription plan of Rs. 1699/- (Plus) and Rs. 1999/- (Pro)
– If you opt for the monthly subscription plan, the price is Rs. 85,000/- (ex-showroom, Delhi)