A To S – A Class Matching Website Of Mercedes UK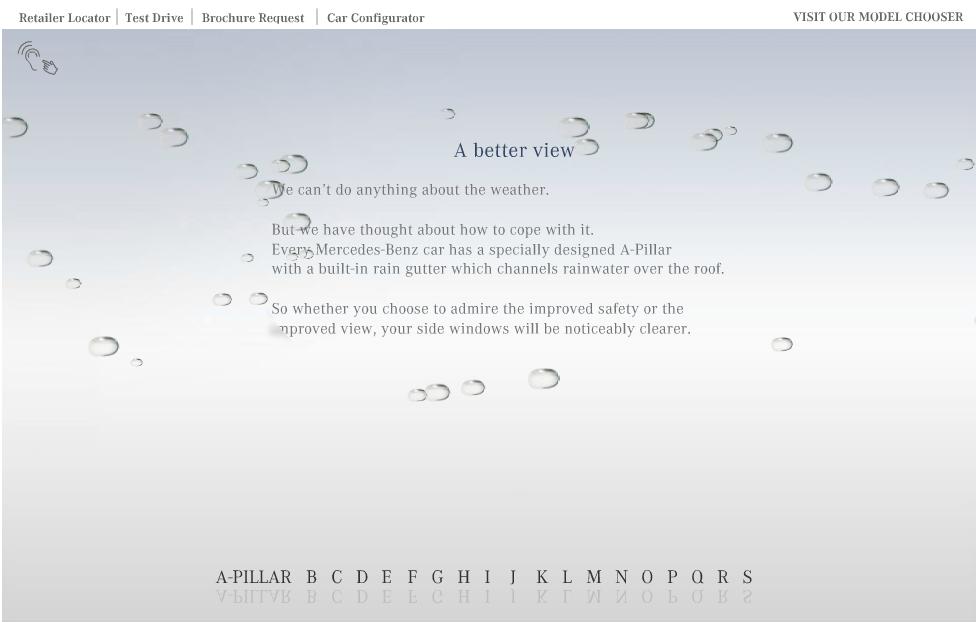 When we see a Three Pointed Star symbol on a car, we instantly get a distinct feel of premium luxury and exclusiveness. Mercedes-Benz is a brand that is recognized world over for the variety of luxury cars it offers. From the A-Class to the super luxurious S-Class. Some might ask what makes Mercedes a "Mercedes"?? Why to pay such a huge amount for a car? So Mercedes has come up with AnswerS!
Similar to its model range from A to S, the company's UK website answers all your questions about WHY MERC? Where A stands for A-Pillar, E stands for ESP to S standing for Sound, all letters explain some of the many important features of every single Mercedes vehicle on Earth. Website is so interactive that you cannot miss a single letter. Its better you visit Mercedes UK's new interactive website here and explore because it's hard to describe.