Audi A3 India Launch In Mid-2014, CKD Since Day One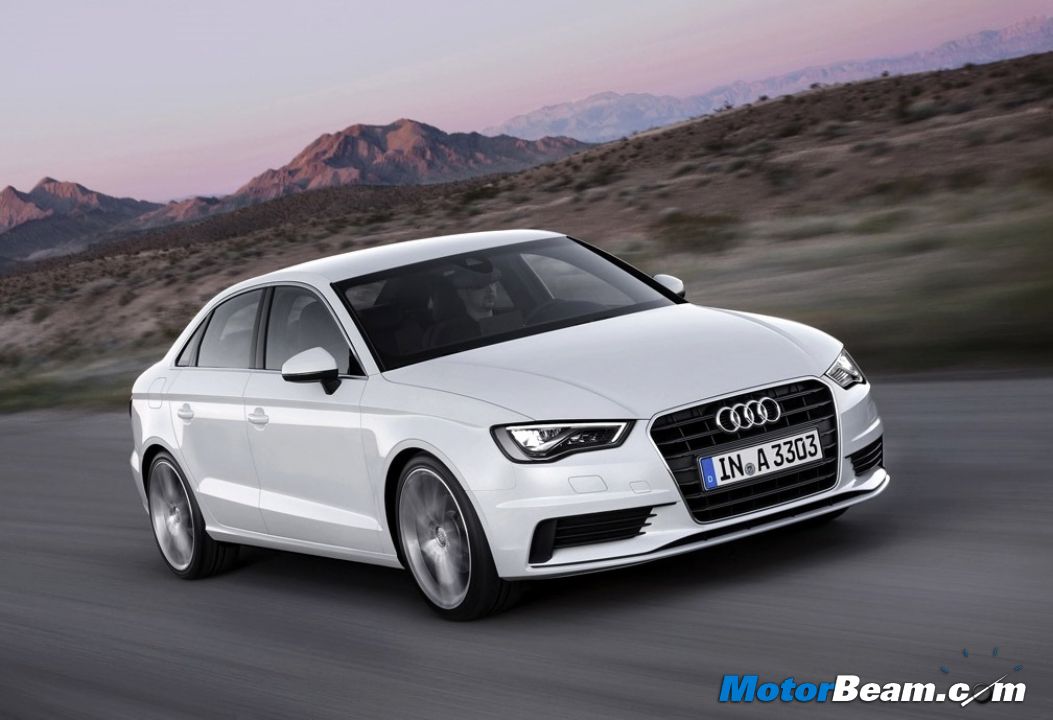 Audi will commence sales of its entry-level luxury sedan A3 by mid-2014 in the Indian market which was earlier showcased at the 2014 Auto Expo. The premium offering from the German automaker will be built locally to price the vehicle strategically. Audi has taken the correct decision by locally assembling the A3 from the launch stage itself as this vehicle has all the ingredients to become successful in the Indian market and the Audi A3 will be manufactured at the automaker's production facility in Aurangabad, Maharashtra.
India will be one of the very few countries where the A3 sedan is set to be manufactured. Audi believes that this entry-level sedan will help them increase their market share in the high potential luxury vehicle segment. The company also hopes that this vehicle will definitely reach the sales target within a short span of time when launched. Audi has launched the A3 sedan in Europe earlier and is all set to commence sales in the American market next month. Audi started production at its Aurangabad plant in September 2007 with the A6 sedan and has sold 24,000 cars till date.
Audi also holds the record of the first luxury carmaker to have sold more than 10,000 cars in the 2013 calendar year and the automaker currently produces the A4, A6, Q5, Q7 and Q3 at its production facility in Aurangabad. According to close sources, the expansion plans of the German automaker would be based on the policies of the next Government formed after the general elections. The Audi A3 will be powered by a 1.8-litre turbocharged petrol engine churning out a maximum power of 177 BHP and a 2.0-litre diesel engine churning out a maximum power of 150 BHP. Both these engines are coupled to a 7-speed dual clutch S-Tronic gearbox.