Audi Commences Q3 Production In India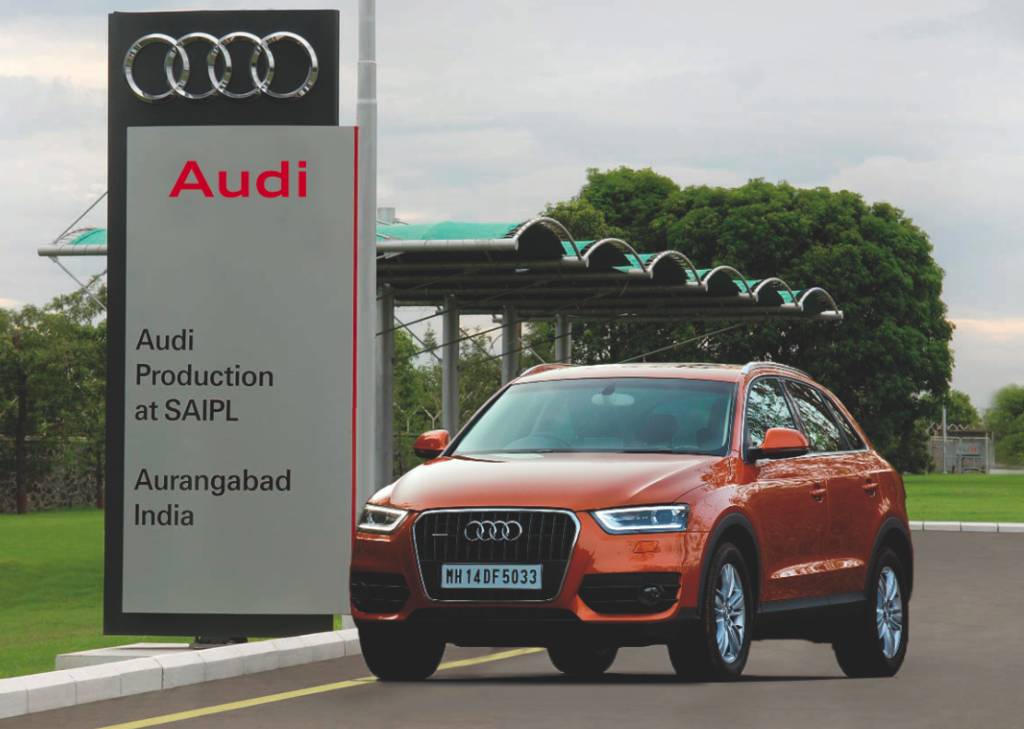 Audi has commenced local assembly of the Q3 in India at its Aurangabad plant. The German automaker is betting big on expanding production in India as it chalks out an aggressive growth strategy in the sub-continent (Audi has seen a 19% increase in sales between January to August this year). The Audi Q3 becomes the fifth vehicle in the four ringed automaker's lineup to see local production. Other Audi cars being assembled in India include the A4, A6, Q5 and Q7. The Q3 is being assembled at the same hall as the Q7, which is spread over 20,000 sq.mts.
The Aurangabad plant was set up by Skoda and Audi has a single-shift capacity of 13,000 units per annum there. The German automaker hasn't announced any price revisions whatsoever in spite of starting CKD operations. Probably any sort of price hike won't happen on the Q3 in the near future, although just a few months back, Audi hiked prices of its entry-level SUV. All Q range of vehicle are now assembled locally. Audi can now churn out more variants of the Q3 as modifications to the car are easier when its locally put together.
Audi recently launched the Q3 Sport, which is the base variant of the compact SUV, devoid of many signature Audi features (like LED daytime runnings lights, quattro, etc). The Q3 Sport has been priced aggressively to take on luxury hatchbacks offered by its German peers. To reach this price point, Audi has offered a detuned engine which channels power to the front-wheels via a 6-speed manual gearbox. Currently the Q3 is the only luxury car which comes with a manual transmission. The automaker has 27 dealerships across the country.