Audi Electric SUV India Launch By 2020, Q2 Coming Too
Audi electric SUV India launch by 2020, likely to be the E-tron.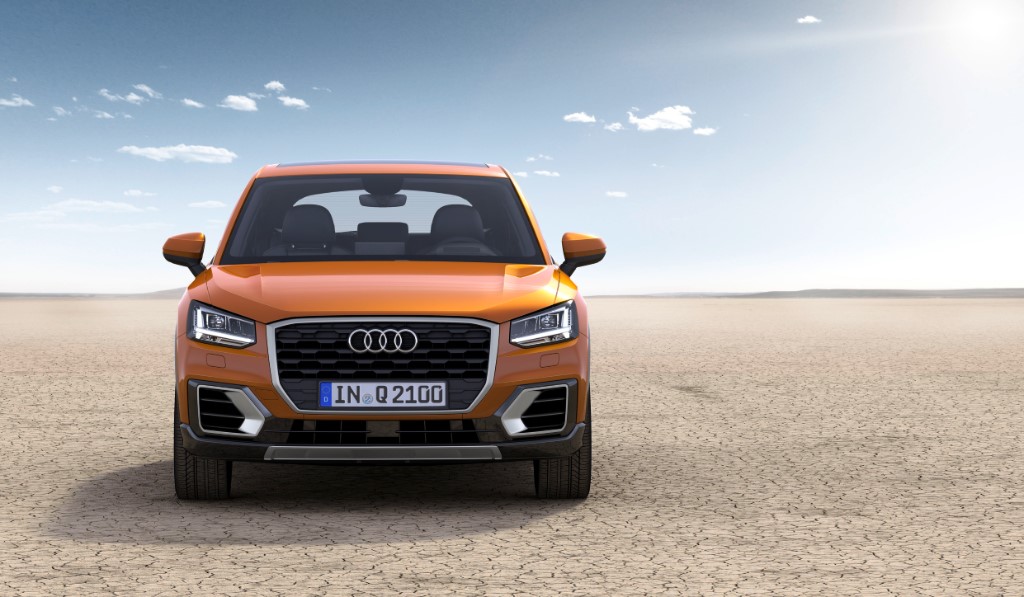 German luxury carmaker Audi has revealed that it is planning to launch an electric SUV in India by 2020. For the global markets, however, the automaker has planned to introduce at least three electric vehicles (EVs) and of them, one will be brought to India.
The company claims that the EV will be a perfect example of SUV and electric vehicle and simultaneously, it is also worried about the EV's viability in India. To be precise, they aren't sure how successful will the EV be in India, given the poor charging infrastructure and facilitation of importing the EVs to India. The company currently, stands third among the luxury carmakers and in order to gain more and more volumes and to recapture the top spot, it plans to drive in volume products below the A3 and Q3. While Audi's officials didn't mention a particular product name, expect them to launch the Q2 compact SUV.
The Q2 went on sale globally last year. Underpinned by the MQB platform, the baby SUV comes with a host of petrol and diesel engine options. Petrol engine options include a 116 PS 1.0-litre TFSI, 150 PS 1.4-litre TFSI and a 190 PS 2.0-litre TFSI while the diesel range consists of 150 PS 1.6-litre TDI and a 190 PS 2.0-litre TDI. Transmission options include a 6-speed manual and a 7-speed S-tronic automatic. Except for the 2.0-litre TDI variant (which gets Audi's Quattro AWD), all other variants are front-wheel driven. India, however, could get the 1.4-litre TFSI petrol and the 2.0-litre TDI diesel engines.
Currently, the A3 is the most affordable Audi in India, priced at Rs. 31 lakhs (ex-showroom, Delhi). The Ingolstadt based carmaker intends to launch at least one product in the SUV, sedan and the hatchback segment. Also, according to sources, Audi is planning to explore the Rs. 22-25 lakhs price range.
Audi Electric SUV
– Audi to launch an electric SUV in India by 2020
– Company also plans to launch volume products below the A3 and Q3
– Q2 highly likely to make it to India
– The German automaker grew at a dull 2% in 2017