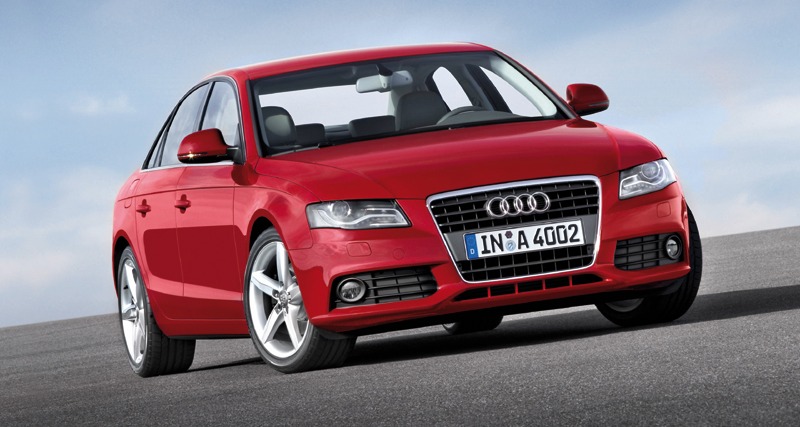 Audi India is set to expand the range of its best selling A4 model. A 180 bhp, 2.0 litre, TFSI petrol went on sale last month and the company is not stopping there. A 3.0 litre V6 turbo diesel producing a little under 240 bhp and 51 kgm of torque is expected to go on sale in around two months.
The 2.0 litre TFSI is available in Mumbai at an on-road price of Rs 37,90,35. With the optional WCI package that comprises of memory function for the drivers' seat and exterior mirrors, front and rear parking sensors and 17 inch alloys, the price goes up to Rs 37,13,542.
It is believed, but not yet officially confirmed, that the 3.0 litre turbo diesel engine powering the A4 will be an all new engine rather than the one that currently powers the A6. The addition of the 2.0 litre TFSI and the 3.0 litre TDI will take the number of A4 variants to four, complimenting the 3.2 FSI and the 2.0 litre TDI that are currently on sale. The 3.0 litre TDI will be priced at approximately Rs 45,50,000 (on road Mumbai).
Source – ACI