Audi Introduces New Service Mobile For Roadside Assistance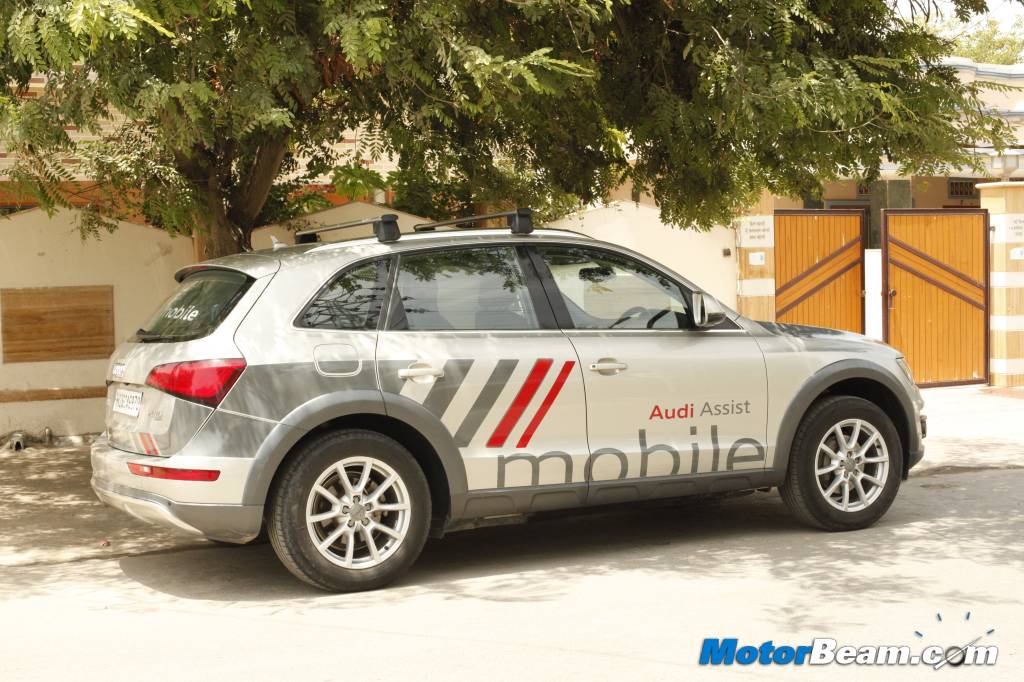 Taking the experience of after sales and service a step further for customers, Audi India has introduced roadside assistance with the Audi Service Mobile for customers in the event of a break down. Using the Q5 SUV as the donor vehicle, Audi has equipped the service mobile with qualified technicians as well as modern tools and equipment that will come to your rescue whenever required. As part of the Audi Top Assist program, the service mobile is one of the several upcoming initiatives that Audi will introduce to improve customer experience.
The Audi Service Mobiles provide emergency and road-side assistance services across 95 percent of the main routes in India round the clock. The emergency service is available for all Audi customers with vehicles under warranty period at no additional cost. In a bid to attend to customer break-downs immediately, the service mobile is equipped with a fully customised drawer system that holds the state-of-the-art tools in the luggage space. The tool package is also constantly updated on the service mobiles and also comes with an aluminium jack.
The reason for using the Q5 SUV has been its ability to scale across varied terrains with the help of quattro technology in order to provide assistance to customers. The Audi Mobile Service will be catering to high-end vehicles from the German automaker ranging from the R8 sports car to the flagship Q7 SUV. Customers will have to get in touch with the service team by dialling the toll-free number 1800-103-6800 to avail the service anytime across the year and the nearest dealer will send the service mobile to the rescue.