Audi To Launch Q3 S Petrol Variant In India, Spotted In Mumbai
Audi India will soon launch the Q3 S petrol version in the country that will join the other variants in the Q3 family. The new Q3 S petrol version was spotted with temporary registration plates in Mumbai and carried the TFSI and Quattro badging. The Q3 S is the base variant of Audi's entry-level SUV with skimped down features and is currently available only with a diesel engine paired to a manual transmission that sends power to the front wheels.
The new Audi Q3 S petrol model will come with the same 2.0-litre TFSI motor powering the higher variants and produces 210 PS of power at 5000 RPM and 300 Nm of torque at 1800 RPM. The Ingolstadt automaker could retain the 7-speed S-Tronic automatic transmission or could employ the 6-speed manual unit just like the diesel variant. We presume the latter to make it onto the S trim. The entry-level SUV however will retain the four-wheel drive feature, unlike its diesel counterpart.
Differentiating the Q3 S models from the higher variants is the absence of certain features. You do not get the trademark Audi LED daytime running lights and LED tail lights, which are replaced by the more conventional alternatives. The model also rides on smaller 16-inch alloy wheels, instead of the 17-inchers found on higher trims. However, the Q3 S does gets certain sporty features to target the young market inclusive of twin tip exhausts finished in black, more prominent black body cladding around the side for a more rugged feel and a sporty cherry red paint job.
On the inside, the Audi Q3 S misses out on dual-tone beige interiors or wood inserts that are replaced by an all black dashboard and leather upholstery. The all black dashboard also gets faux brushed aluminium inserts and the overall look compliments the sporty exteriors of the SUV. In terms of features, the S trim packs in the basic essentials including Bluetooth connectivity, infotainment system and rear parking sensors but misses out on a rear parking camera and navigation system.
Earlier this week, Audi launched the A3 entry-level sedan in the country with a very aggressive price tag of Rs. 22.95 lakhs (ex-showroom, Delhi) and we expect the automaker to retain the competitiveness for the Q3 S as well. While the regular Q3 TFSI Quattro is priced at Rs. 30.15 lakhs (ex-showroom, Delhi), you can expect the Q3 S TFSI to be priced around the Rs. 25 lakh mark. Expect the launch in the coming weeks, with the petrol Q3 S being locally assembled, just like the diesel model.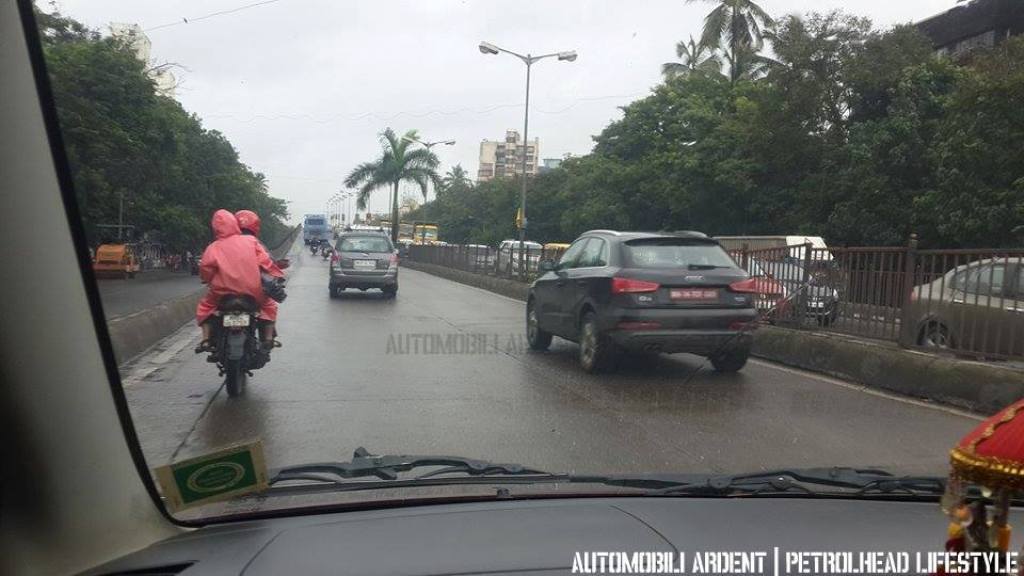 Pictures Source – Automobili Ardent