Audi Launch R8 Spyder In India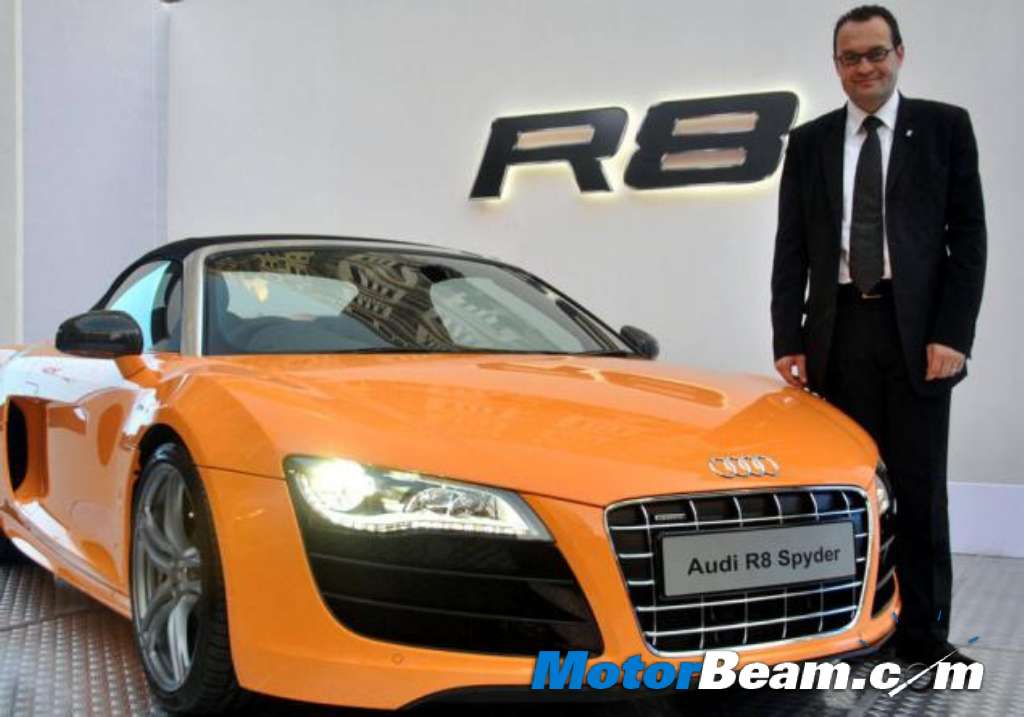 Audi has launched the R8 Spyder in India priced at Rs. 1.47 crore (ex-showroom, Maharashtra). The open top version of the Audi R8 is powered by a by a 5.2 liter V10 petrol motor producing 525hp of power, propelling the car to 100kmph from standstill in just 4.1 seconds and on to a top speed of 313 kmph. The R8 Spyder features Bang & Olufsen sound system, LED headlights, space frame technology, permanent all wheel drive, six-speed sequential transmission, Launch Control, heated seats and pigmented leather seat covers.
[youtube:http://www.youtube.com/watch?v=ksbclJ4nGSQ 540 375]
"We believe that the Audi R8 Spyder will add to the spurring demand for excellence in auto performance. With this addition to the R8 family, after the launch of the R8 V10 in January, Audi now offers the whole range of R8 options in India," Mr. Michael Perschke, Head, Audi India said.