Audi RS7 Performance & Yellow TT Turn Up The Heat
The Audi RS7 is powered by a 4.0-litre V8 TFSi engine producing 552.5 BHP while the Audi TT is powered by a 2.0-litre TFSi engine producing 226.6 BHP.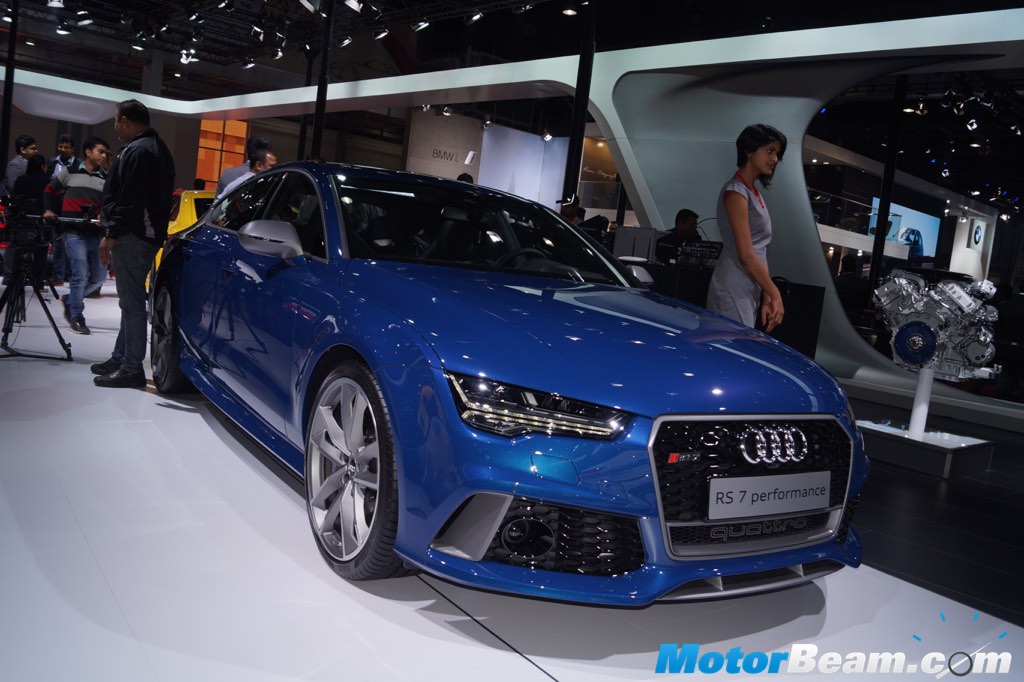 Audi showcased a number of vehicles at the 2016 Auto Expo including the A6 All Road. It also launched its flagship supercar R8, showcasing it in yellow colour along with the new-gen Q7 that was recently launched in India. The RS7 Performance and Audi TT were also on display with these cars.
Audi RS7
The Audi RS7 is a luxury sportscar from the German manufacturer and is powered by a 4.0-litre V8 TFSi engine that produces 552.5 BHP between 5700-6600 RPM and 700 Nm of torque between 1750-5500 RPM while mated to an 8-speed automatic gearbox which helps it to do 0-100 km/hr in 3.9 seconds.
The most interesting feature about the RS7 is the Audi Cylinder On Demand technology due to which only four cylinders out of the eight are active while the remaining four cylinders come into action only when required. The opening and closing valves of these cylinders are blocked along with the injection ports while not in use. The company showcased a left hand drive, Audi RS7 Performance variant.
Audi TT
The Audi TT is a compact sportscar that is powered by a 2.0-litre, four-cylinder TFSi engine that produces 226.6 BHP between 4500-6200 RPM and 370 Nm of torque between 1600-4300 RPM while paired to a 6-speed automatic gearbox and it is also equipped with Audi's Quattro AWD system. It is capable of reaching 100 km/hr from a standstill in 5.3 seconds. In this yellow shade, the Audi TT was looking absolutely smashing at the biennial event.