Audi Starts Q5 Assembly In India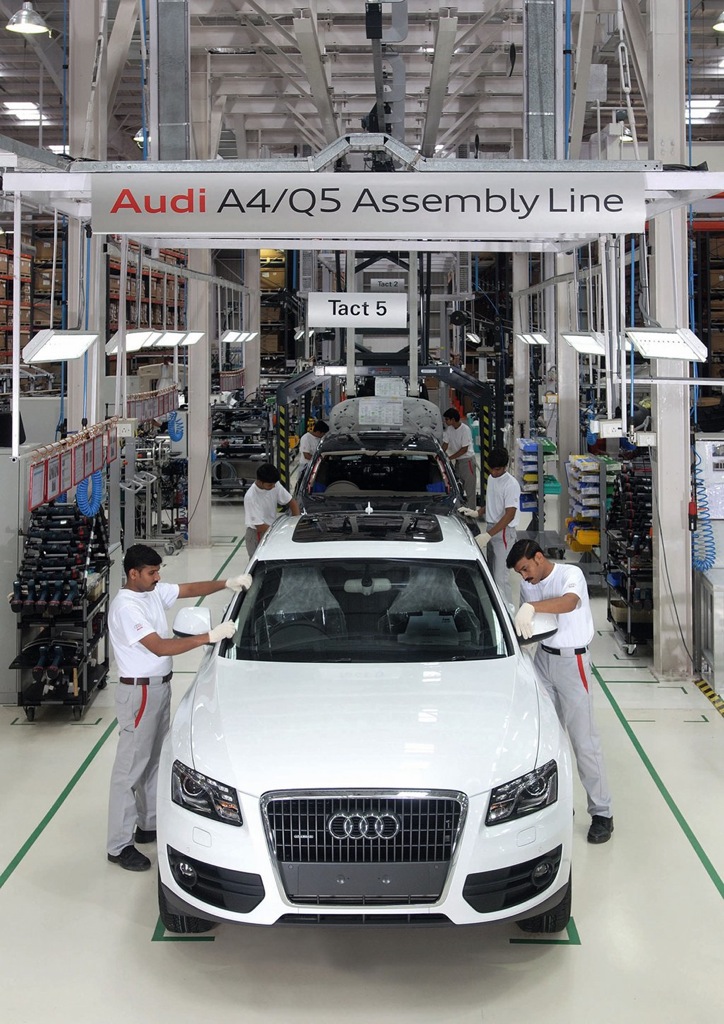 Audi has started assembly of the Q5 in Aurangabad. In the future, up to 1,500 units of the Q5 will run off the assembly line there each year for the Indian market. The Q5 is the third Audi model after the A4 and A6 to be produced in India, increasing the production volume of the company with the four rings in India this year to more than 2,400 units, compared with 732 vehicles in the preceding year. Altogether Audi has produced around 2,000 cars in India since the start of production in September 2007. By 2015 up to 6,000 units will be rolling off the line each year. Final assembly of the Audi Q5 takes place in five work cycles on two assembly lines alongside the A4 and A6 at the Volkswagen Group's Aurangabad plant.
Last year also saw Audi significantly expand its line-up of engines for the models produced at the Aurangabad site: The Audi A6 sedan has been available with a 3.0 TFSI gasoline engine since March 2009, and before then customers could already choose between the 2.8 FSI, the 2.7 TDI and the 3.0 TDI. In July, an entry-level version of the A4 sedan with a 1.8 liter TFSI engine was introduced. It rounds out the previous engine line-up, which for the A4 also includes a 2.0 TDI and a 2.0 TFSI unit. Audi is currently offering the Q5 with a 2.0 TFSI and the 3.0 TDI engines. Further efficient engines will follow shortly. Audi has been represented in the Indian market for four years now. In the spring of 2007, a separate sales company based in Mumbai was opened to manage all Indian market activities.