Audi To Launch A8L Security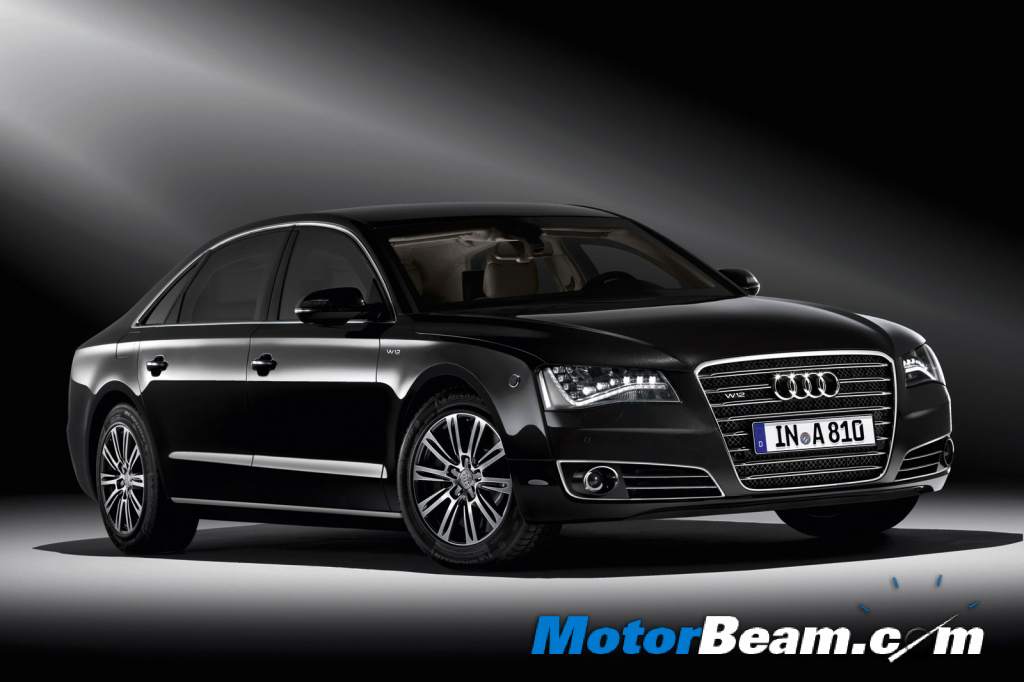 Audi plans to launch the A8L Security in India. The armoured vehicle is powered by a W12 6.3 liter W12 engine producing 500bhp of power and 625Nm of torque. It reaches 100kmph in 7.3 seconds and has a top speed limited to 210kmph. The Audi A8L Security will be competing directly with the Mercedes S-Guard and the BMW High Security 7-Series and will be priced at Rs. 6.5 crore. The long-wheelbase high-security version of the A8 meets the strictest guidelines in force for civilian vehicles, with a host of special security features available in addition to its heavy armoring.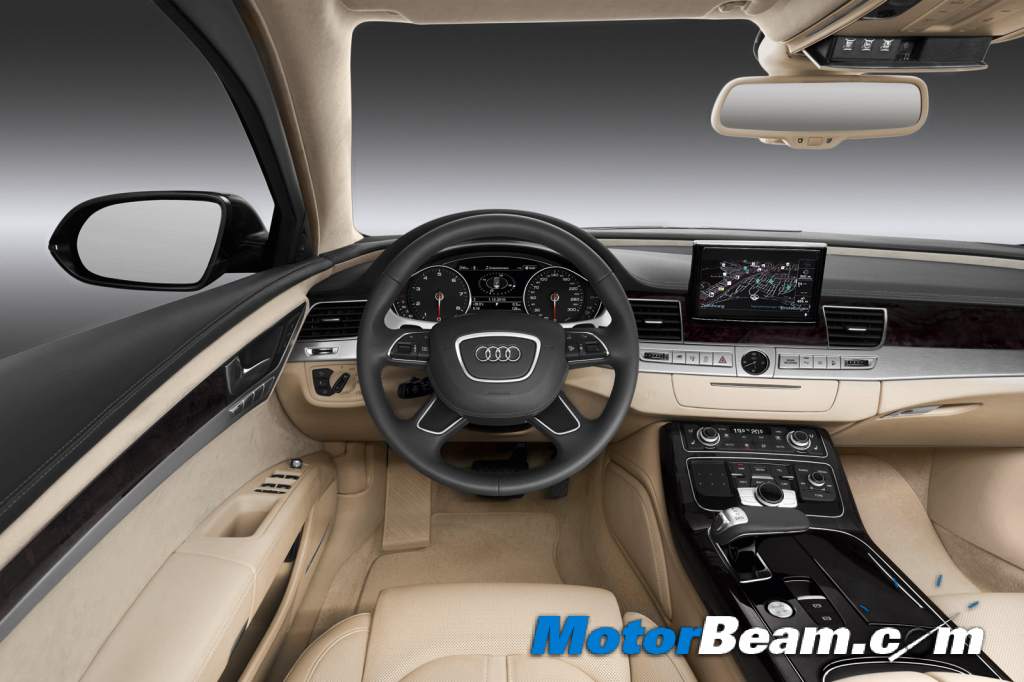 The armored sedan's custom security modifications are performed by hand in a small, well-guarded workshop – on a production floor with specially secured doors, where the use of cellular phones is strictly prohibited. The basis for the high-security car is a previously modified aluminum production body constructed at the Neckarsulm plant as per the Audi Space Frame (ASF) principle. Specially trained technicians put in roughly 450 hours of work to incorporate the security features – in the uncompromisingly high quality Audi is known for. When this stage of the process is complete, the car returns to the factory for final assembly.
The Audi A8 L Security has been officially certified by a German-government ballistics testing facility in Munich for compliance with the class VR 7 ballistic protection standard (tested as per BRV 2009 guidelines). The abbreviation BRV stands for Bullet Resistant Vehicles. The car's resistance to explosions was tested as per ERV 2010 guidelines (ERV = Explosion Resistant Vehicles). Class VR 7 ballistic protection imposes the strictest standards on civilian high-security sedans. The sheet metal and glazing in the passenger cell must withstand firing with NATO hard-core ammunition. In certain areas, the armoring on the Audi A8 L Security even complies with the criteria for class VR 9 and VR 10.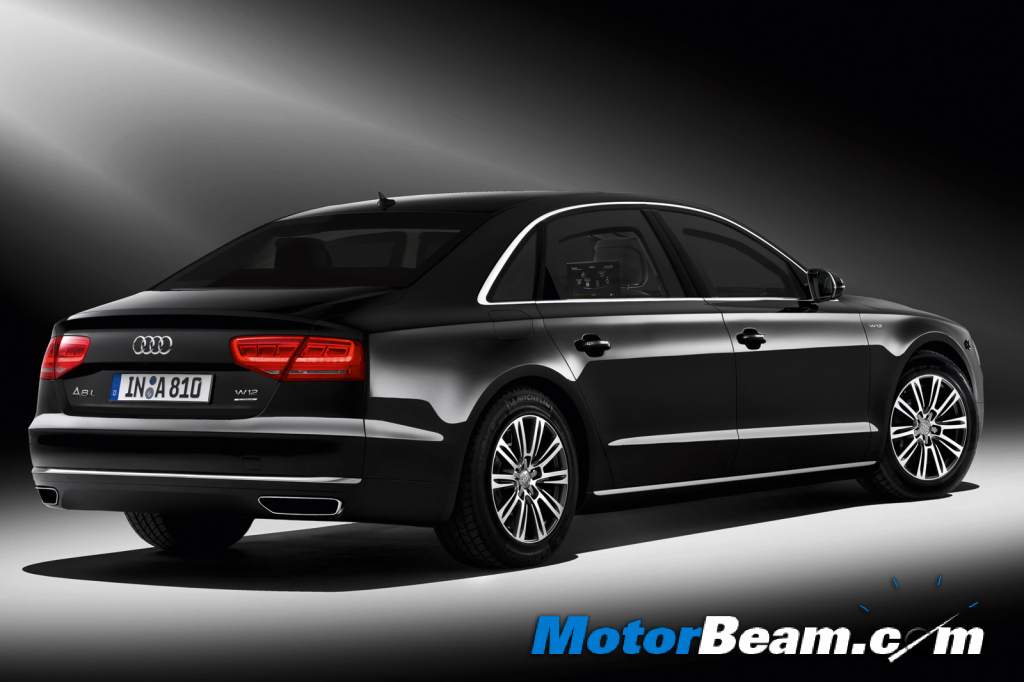 The aluminum side sills have solid steel sections built in. These provide increased protection against explosive weapons – an area that has seen a marked stiffening of requirements in recent years. Made of an innovative aluminum alloy, the car's armored floor serves the same purpose. The Audi A8 L Security is capable of withstanding an attack with a military hand grenade. Even an explosive charge defined from the test program does not pose a lethal threat to passengers, as demonstrated by measurements taken during testing on dummies.