Audi To Launch FWD Q3 To Compete With A-Class & 1-Series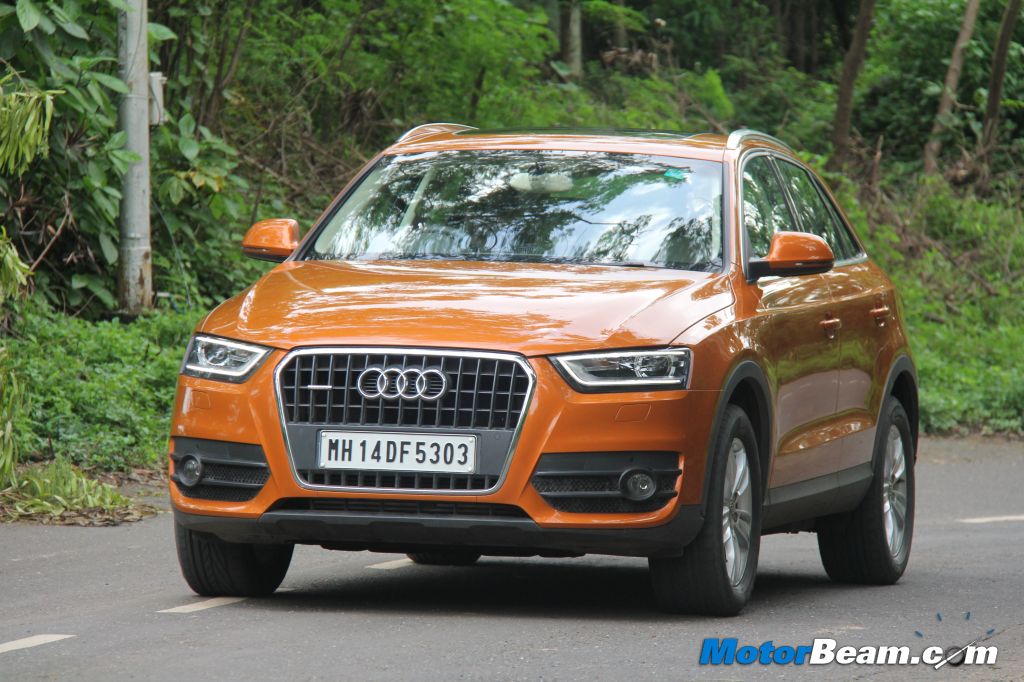 The turbulence in the premium hatchback segment is developing since the launch of the Mercedes-Benz A-Class, followed by the launch of the Volvo V40 Cross Country and the recently hyped BMW 1-Series which is expected to reach our shores around September this year. Now, out of the 'German Big 3' group, Audi is the only contendor that has no presence in the segment and has also denied plans to launch the A3 hatchback in India. However, to compete in this emerging segment, Audi is shuffling its cards and the result might be quite a leap.
Audi is planning to launch a new cut-down 'Sport' variant of its most affordable vehicle, Q3 SUV besides commencing the local manufacturing of the model, which is expected to lower down the price by Rs. 3 to 4 lakhs. The current diesel Q3 base variant features a 2.0-litre TDi engine generating 170 BHP of power and 380 Nm of torque, mated to a 7-speed automatic gearbox with permanent all-wheel drive Quattro system. The new variant of the Audi Q3 will be a detuned version with power output of 140 BHP from the same 2.0-litre mill and a 6-speed manual transmission channelling power to the front wheels instead of all wheels.
Other than this, the Audi Q3 Sport will be loaded with all the comfort and premium features except few equipments like electronic passenger seats, iconic day time running LED head lamps, rear view camera and a few more small tweaks which will be confirmed after the announcement of the launch by Audi. The launch of the cut price variant will help Audi to price the Q3 competitively against its rivals and no doubt the presence and practicality of the Q3 body shape can't be challenged even by the award winning A-Class design.
As far as power output is concerned, the drop in the figures should not affect the performance as the Q3 weighs 1660 kgs and the major changes to the drivetrain (no quattro and automatic gearbox) will drop the weight to around 1500 kgs that will aid in maintaining the adequate power-to-weight ratio. The trump card would be a game changer for Audi as the new model is expected to be around Rs. 25 lakhs (ex-showroom, Delhi) and most of the Indian customers prefer flaunting the SUV style rather than the more adorable hatchback design.
Source – Autocar India