Audi Q3 Local Assembly Starts Soon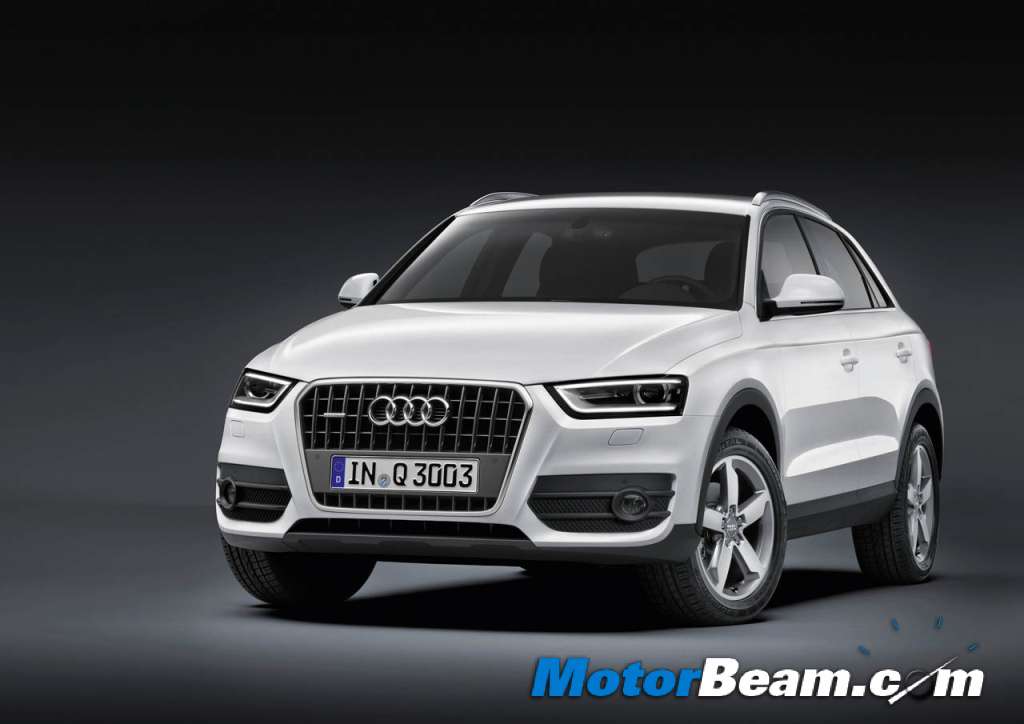 Audi is seeing stupendous growth in the Indian luxury car market. The German car maker has all of a sudden gone aggressive in the country, launching new products and expanding its dealership network quickly. Audi has become a threat to its fellow country rival, BMW, by challenging the Bavarian auto maker for the numero uno spot. Just recently it overtook Mercedes-Benz for the second spot and is already neck to neck with BMW as far as overall sales go this year.
Leading the charge for Audi are its Q-range of vehicles. India being an SUV loving country, can't take its eyes off the Q7, Q5 and recently launched Q3. The Audi Q3 has huge scope in India, as its an entry level SUV offering splendid dynamics and the desirability offered by the brand with the four rings. Audi's baby SUV is priced significantly higher than the BMW X1, due to the two reasons. Firstly the Q3 is offered with Audi's quattro all-wheel drive system, while the X1 comes in rear-wheel drive guise only.
Read The Audi Q3 Review
The Audi Q3 is also brought in as a CBU model, while BMW locally assembles the X1 at its Chennai facility. Now Audi is looking to start CKD operations of the Q3 at its Aurangabad facility. The Ingolstadt based manufacturer recently announced CKD operations for its flagship Q7 SUV. A new assembly hall, called hall-C has been built for this very purpose. Local assembly will reduce waiting period on the Q3 and will also boost profit for the company. Audi will launch more variants of the Q3 next year, including petrol and front-wheel drive versions.
[flickr size="center" float="medium"]http://www.flickr.com/photos/motorbeam/8006942009/[/flickr]