Audi To Launch New A4 On 3rd May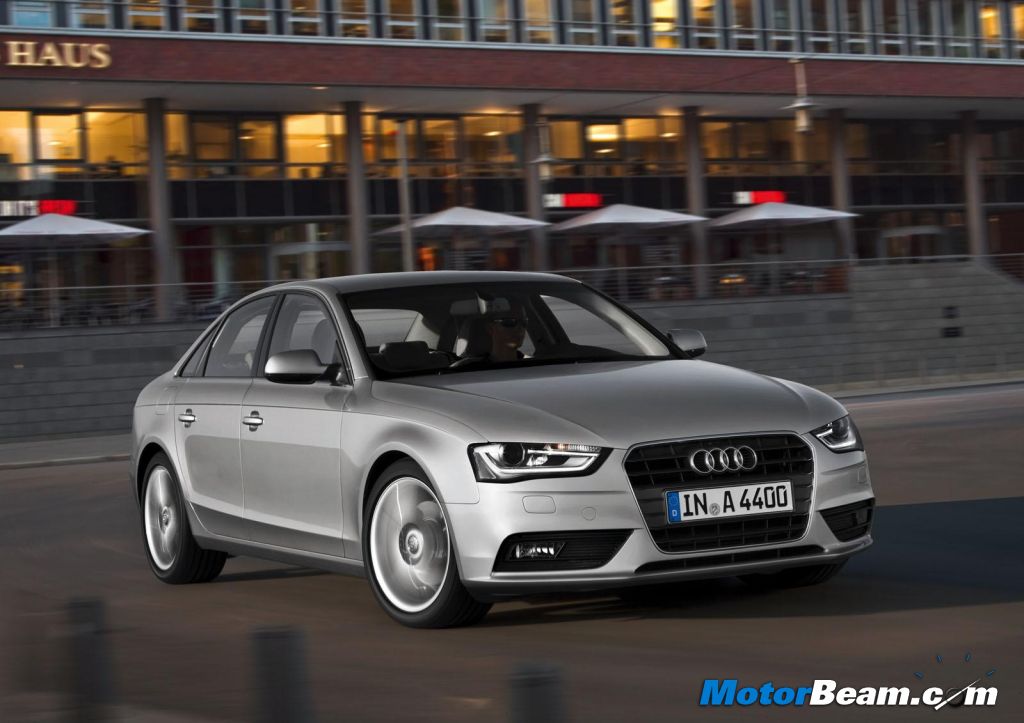 Audi has pre-poned the launch of the new A4 to 3rd May 2012, which is 8 weeks before the scheduled launch date. The German automaker recently overtook Mercedes-Benz to become the number two luxury car maker in India and is now gunning for BMW. The new Audi A4 will thus get the advantage of being on sale at a time when BMW would not have launched the all new 3-Series (F30). Audi has been testing the new A4 on Indian roads since quite some time now. The new A4 has been spotted multiple number of times across Mumbai.
The eight generation Audi A4 is more fuel efficient vehicle thanks to the revisions made to the engines. On the outside, slight tweaks have been made to the lights and grille. While on the inside, the Audi A4 now gets a new steering wheel, some chrome and a upgraded MMI system. The suspension has been revised, giving the A4 a better ride, while a new power steering system has been added as well. In all, the changes are quite minimal but the A4 is said to be more fuel efficient by 11%.
Audi has indeed done the smart thing of pre-poning the launch of the new A4, because the new BMW 3-Series is a significant improvement over its predecessor. This battle is going to get fiercer as the German trio battle it out in the highly competitive Indian luxury car market.